Say hello to Avon Valley, the farm that gets ghoulish at Halloween
Bionic chatted with Lizzie Arkley, Avon Valley's resident digital and social media manager. She told us about the spooky farm antics and how the team are preparing for a frightfully fun Halloween!
Avon Valley, for those who don't know, is a locally run farm, adventure and wildlife park nestled between Bristol and Bath.
Although the team is small, their passion makes up for it and they are always trying to up their game, be bigger and better than before. 'FEAR'-their Halloween festival- is celebrating its 8th anniversary this year and Lizzie chatted to Bionic to tell us more.
"Avon Valley opened 33 years ago, and it originally started as a 'pick your own' farm." explains Lizzie when we quizzed her on how the business developed.
"It went from there really. Doug took over the farm and developed the business, getting it to where it is now."
Lizzie told us that although Avon Valley runs family fun events all year round, their October scare-fest 'FEAR' has really put them on the map. Horror fans from all over the UK queue up to experience their terrifying mazes and horrifying haunts.
"'FEAR' is our Halloween festival and it's become its own standalone business now. We've won UK's best scream park at the scare awards in 2019 and 2022." Lizzie tells us excitedly before continuing.
"It's amazing. When you consider we're up against giants like Alton Towers and Thorpe Park, it was a huge achievement to be recognised."
'FEAR' is not an event for the faint hearted though, it aims to put scare fans through their paces as they make their way through carefully crafted horror attractions. X4, VITA NOVA, Malefica, House of Clowns and newest addition 'The Core' will ensure guests are suitably scared.
Also new for 2022, 'FEAR' presents a whole different experience where visitors can immerse themselves in 'The Exorcism of Evelyn Grace' and see how they fare against the demons that possess her.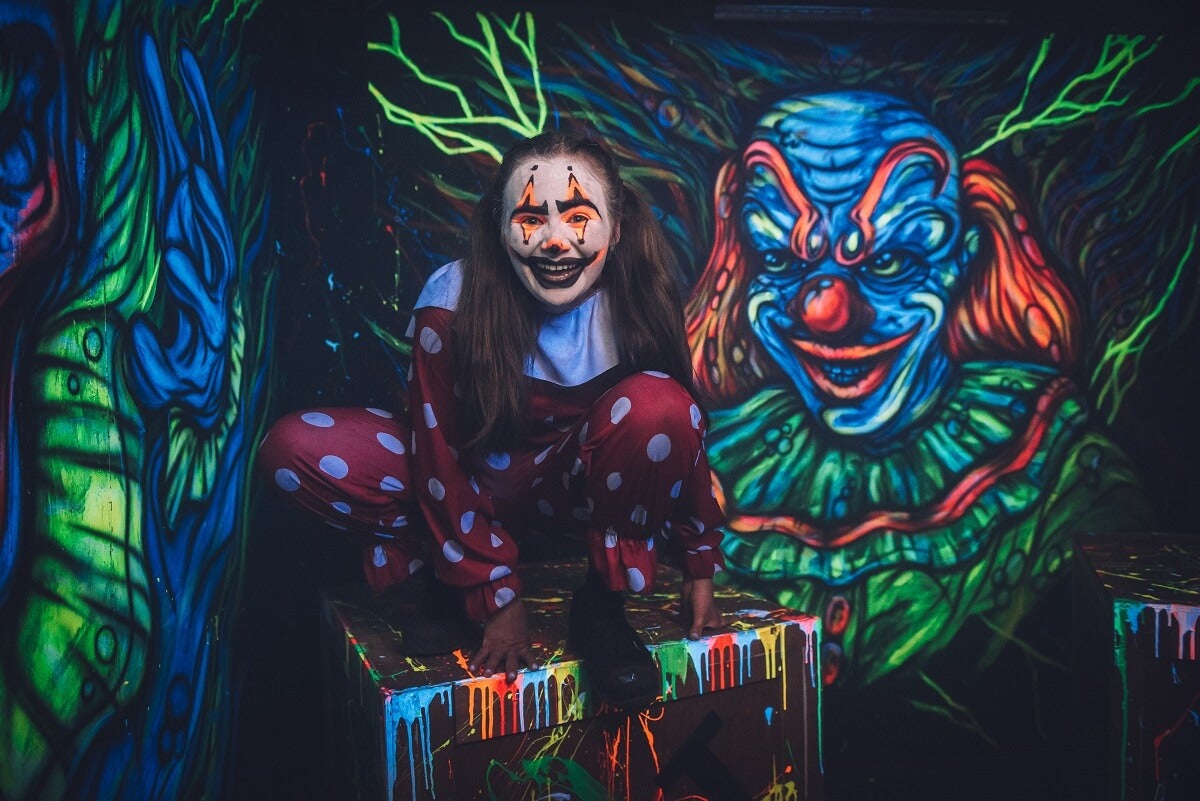 Creepy Concepts
Avon Valley has lots to offer apart from jump scares though, and Lizzie believes their wins are down to their innovation and creativity as a business. They are always aiming higher and wanting to achieve more.
"We have five main scare attractions and this year we have a brand-new scare experience" she tells us referring to 'The Exorcism of Evelyn Grace'.
"It's more theatrical and guests sit down to watch rather than walk through a set." Lizzie says "It's really scary and intimate. We also have fire shows, carnival games, rides and street entertainment. The tagline is its 'a bloody good night out'. It will get your adrenaline pumping!"
But putting on stellar shows hasn't been all fun and games. Avon Valley worked hard throughout the pandemic to keep above water but is now thriving and enjoying the results of their hard work.
"Our biggest achievement has been surviving Covid" Lizzie says, recalling the pandemic "We managed to keep the business going, but we had animals to feed and bills to pay, so we had to come up with different ideas to keep afloat."
"We introduced a drive-thru farm shop at the start of the pandemic to keep going." She said "People could do contactless pickups and we could also support local businesses like dairies and bakeries. It was like a little hub. We then opened the park when restrictions lifted so families could take their kids to see a few of the animals."
Lizzie continued.
"This led to us opening a drive-thru 'mini safari'. Guests would have a QR code and information would play about each animal as they reached each enclosure. We opened that for free to support 5,000 local families and give them a safe space to start going out in again."
"We reshaped the business model after Covid. We're more event focused now. We come up with events to host in the main school holidays. It's go big or go home with our business now." Lizzie tells us, adding:
"We're always coming up with new, innovative ideas. Being a farm park, it can be hard running throughout the year, we can't always help trees being bare or the weather being cold, we try to make everything we do a nice, wholesome day out for families."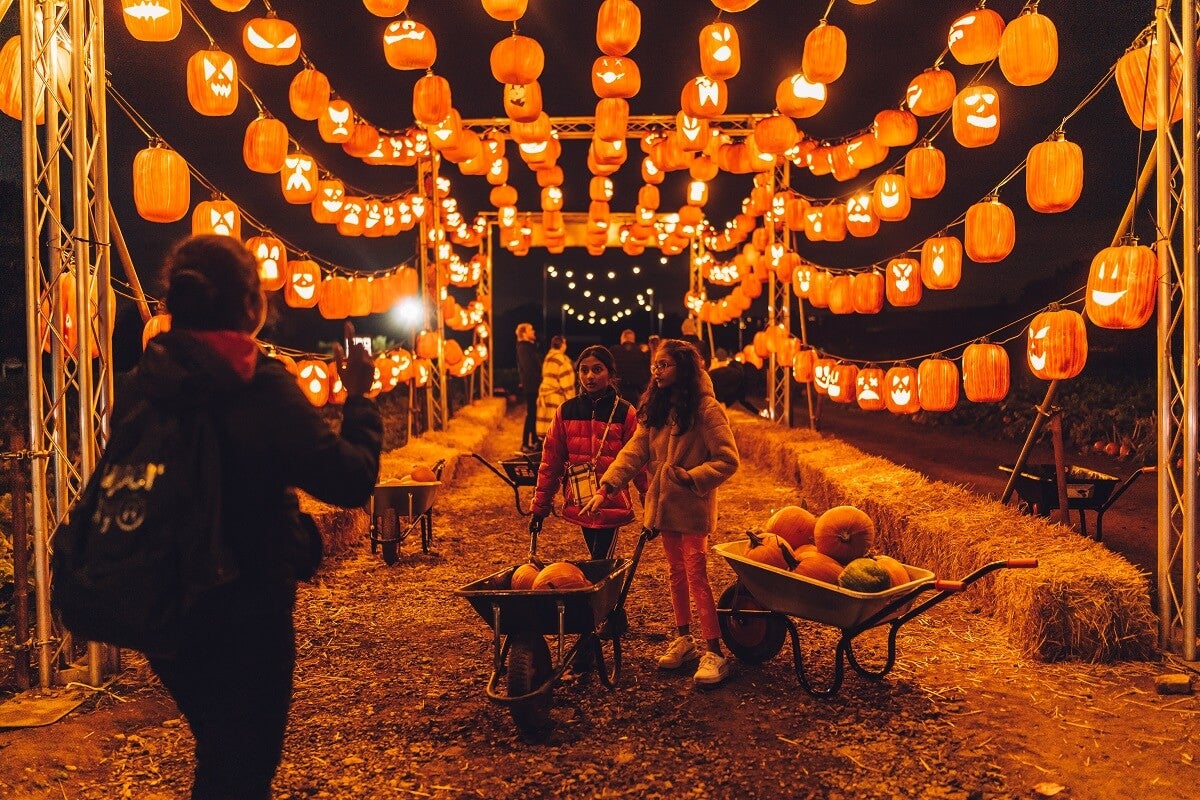 Something for the whole family
So apart from the terrifying scare mazes, what else has Avon Valley got planned for Halloween? Lizzie told us about the pumpkin patch and the whole host of entertainment they have planned.
"I love our pumpkin patch, it's only our third year doing it, but we've developed the idea. We have an authentic pumpkin market, live music, characters dressed up, we even have an apple cannon where you can fire apples at a target. It's just really fun, we have a pumpkin tunnel that is lit up at night as well!" She says eagerly.
"For Halloween we have a real wholesome offering. There's something safe for everyone." She grins.
But although Lizzie's job may look fun on the outside, a lot of work goes into planning and making sure everything goes off with a bang, especially at Halloween.
"We pretty much plan all our events a year in advance. We build the sets for 'FEAR' all year round and develop it right up until Halloween. For the pumpkin patch, the pumpkins are planted during the spring, and we water and weed them until they're ready in October."
"As soon as summer is over, we start planning and building the scare mazes." Lizzie tells us proudly.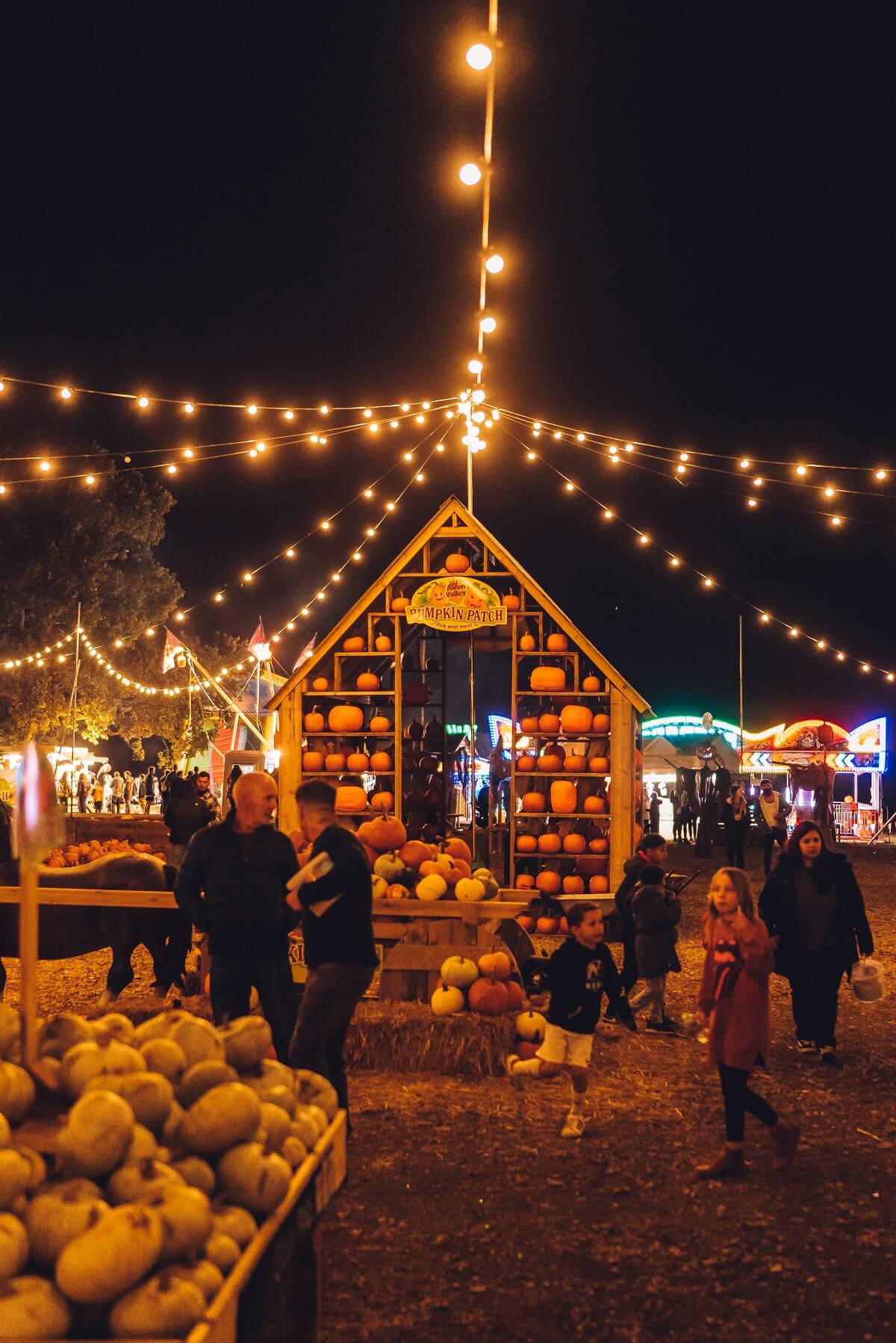 'Malefica' brings in the crowds
So where does Avon Valley get its spooky inspiration from?
"With 'FEAR', a lot of our initial inspiration comes from the states." Lizzie tells us "In America their focus on Halloween is just out of this world, we're only beginning to see that same scale over here. The scare operators in the UK work quite collaboratively though, so we're always sharing ideas."
Lizzie says ensuring each attraction is a unique, standalone experience can be tough, but it's worth it to see the delight (or terror) etched on guest's faces.
"It's important to make it an experience to remember, you know?" She says "Some horror fans will do a 'scare tour'; they'll go round the county to do all the scare parks in the UK. 'FEAR' is unique and we're always trying to come up with new ideas for our attractions. We won an award last year for our maze 'Malefica' which is centred around nuns and set in a church."
But no matter how many ghosts, ghouls and goblins Avon Valley are replicating in their attractions, there's an even bigger horror they can't escape: the cost-of-living crisis. Lots of businesses are feeling the pressure this year, and Avon Valley is no different.
"Our biggest struggle is putting on events in the ongoing cost crisis." Lizzie tells us "We run a lot of fire shows and if you look at the cost of gas and how much it has increased, we are definitely feeling it this year."
She explains further: "When we bought fireworks last year ready for Halloween 2022, the price of them were up by 30%."
It's tough, Avon Valley doesn't want to scrimp on quality. They've been recognised for their immense efforts in the scream park world, they don't want to throw that hard work and appreciation away.
"We want our events to be the standard that people are used to." Lizzie reflects "We can't put ticket prices up by that much either because that wouldn't be fair to customers. So, the money has to be made by scaling events back. It's having a real impact."
She adds: "We have already had to scale our Christmas events down because we want families to be able to afford a nice day out."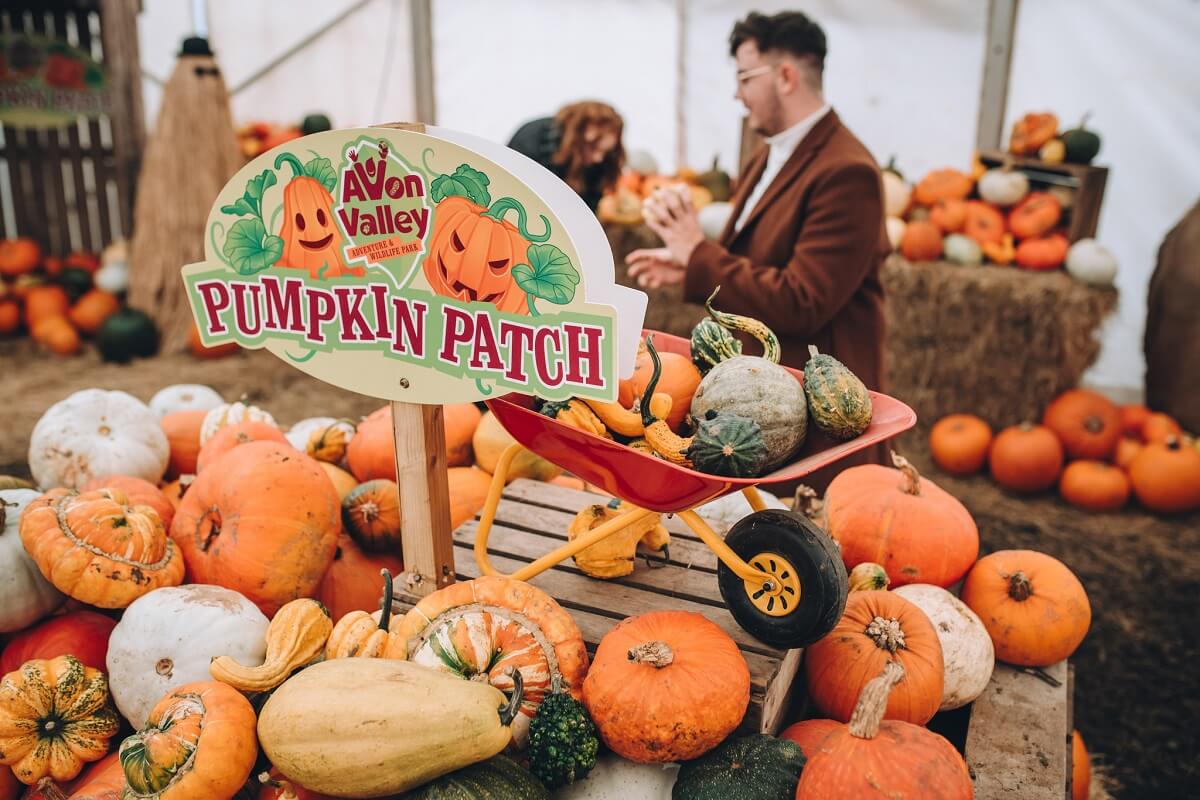 Keeping motivated
So, what is Lizzie's favourite part about working in such a close-knit team?
"My favourite part is the diversity of our events and the scale of them." She answers after some thought. "Working for Avon Valley gives you a real sense of escape too. I home educate my kids and work, so it doesn't give me a lot of free time or a social life! Being part of Avon Valley's creative process really helps involve me in something."
She says the team keep motivated by sharing their passions, they love what they do and its evident to see by the time, effort and detail they put into everything they do.
"I think we all keep motivated because although we're such a small team, there's so much passion. The business is very unique so that makes working here not feel like a job, everyone will pitch in when they need to." She smiles.
Lizzie says having a good relationship with the owners also helps her progress in her career, she feels valued and supported.
"The owners really try to help. They brought in a healthcare package in for us this year and they try to help with the cost of living, they help out with fuel bonuses and things like that. It's nice to feel appreciated and valued!" she explains before elaborating:
"They're feeling the pinch too but are trying to offer help to the team. The flexibility to be a mum and the support the owners have given me in that department has also been fantastic."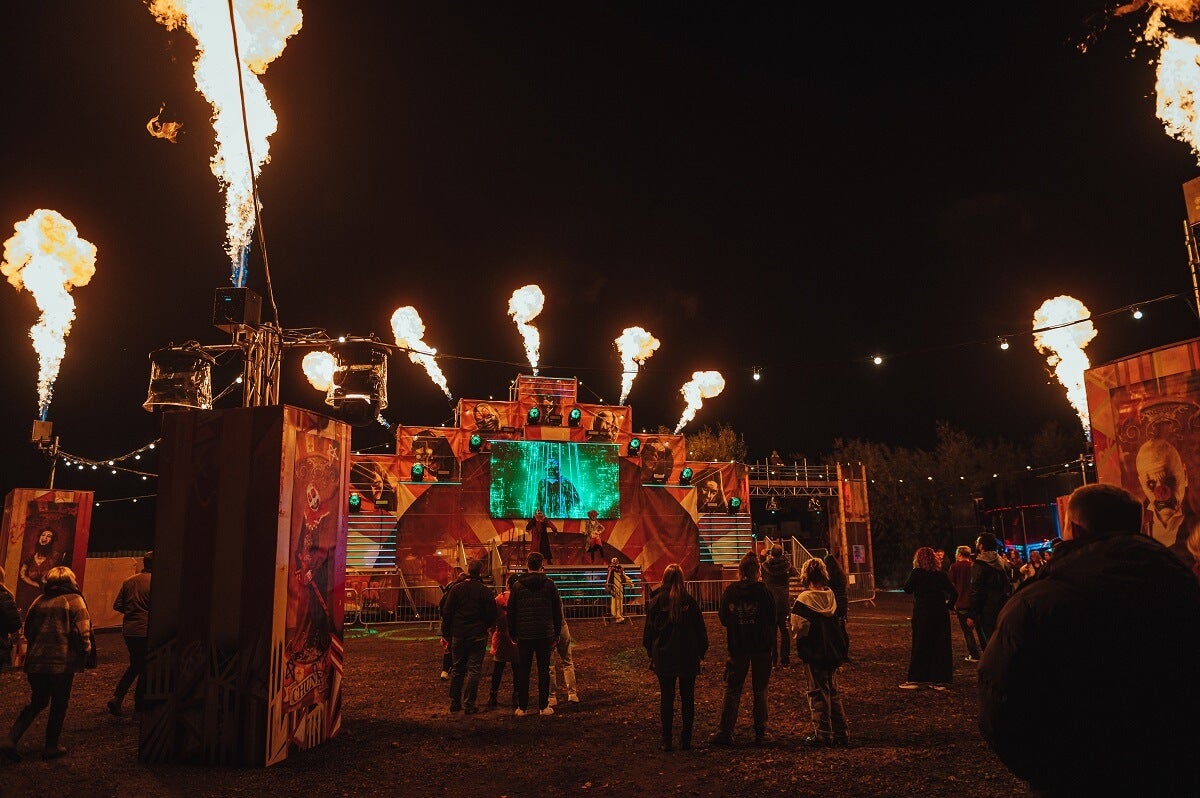 Even spooky SMEs shop small
Lizzie loves that Avon Valley is now being recognised for its individuality and how much thought is put into their events, but when asked if she thinks of other scare parks as competition, she says no.
"There's real power in working together. We don't see other businesses as competition. We all talk to other parks and share experiences. If something is a flop, you can avoid making the same mistakes." She says.
But when asked what businesses inspire her, Lizzie had lots to say.
"I'd say personally, Innocent Smoothies inspire me as a brand. I love their social media and their marketing presence. I just love their values. Anyone that has a strong sustainably is an inspiration to me." Lizzie tells us.
She continues "But I love the whole idea of a circular economy. A company called Rapanui do this so well. Rather than have warehouses full of stock, they print clothes to order. And instead of saying 'this is our thing', they opened it to other businesses. Lots of charities are on there."
She adds: "It's really cool, all the clothes have barcodes, you can send your t shirt back at the end of its life and recycle."
And finally, what is Lizzie most excited about in the future? She says watching Avon Valley continue to grow and develop, finding their feet in Bristol, Bath and beyond.
"A big milestone is our 10th year anniversary of 'FEAR', so we're looking forward to that" she says "But also just seeing the events grow and finding our identity. We want to be a real destination for people to visit and have a good time. This Christmas we have lots of plans; gingerbread making, light trail and ice skating too."
She finishes:
"Ultimately, we just want to put ourselves on the map, draw everyone in from the southwest. Building knockout events!"
So, here's hoping that Avon Valley has a scare-tastic Halloween and continues to build the brand to be even bigger and better next year. Visit their website to find out more about their events, both frightening and family friendly.