The sustainable SME getting Santa's approval
The sustainable SME getting Santa's approval
Bionic got into the Christmas spirit with Julian Hitch, who runs his family business Magic of Foresters. We found out about this one-of-a-kind fully organic SME and discovered how they have kept running for generations.
"We've been around since the 1960s" Julian tells us eagerly when Bionic asked how the business started.
"My father, Alan was a professional forester and trees were his passion, so he decided to start growing Christmas trees. He worked right up until 89-years-old, then when he retired, I took over the business." He continues.
Julian says he vividly remembers helping his dad planting trees from a very young age and some of his happiest memories involved learning about nature and how to protect our world. The more he watched the trees they planted grow tall every year; the more Julian was inspired to work towards a more sustainable future.
"I've been out with my dad since I was 3 months old!" He laughs "I cut my first tree at three. I actually have a five-year-old daughter of my own now and she's always out with me, the same as I was with my father."
Magic of Foresters is nestled in Bromley, a leafy suburb in south east London but it doesn't just boast organic trees. Children can enjoy meeting Santa in his grotto, learn how everything is grown in the nursery and enjoy an enchanting experience amongst the 12 different types of Christmas trees on offer.
You can even purchase mistletoe and holly, perfect for decking your halls. Wandering around the festive forest really is the best way to get into the Christmas spirit.
Julian told us that when he took the business over, he took the vital seeds of knowledge his dad provided him with and embarked on a journey to make the business wholly organic and eco-friendly.
"My father already grew our trees pretty naturally, but when I took over, I wanted there to be more emphasis on being totally sustainable. So, for two years now we've been completely organic, we don't use any harmful chemicals on our soil."
"Christmas trees are probably the most sustainable of all the crops." Julian explains "We only cut 10% of our forest at Christmas, so that means we have a permanent forest 90% of the time. This allows a huge number of animals to thrive in their natural habitats, which is so important."
He goes on: "Spraying chemicals can have a huge effect on animals and our soil, so we don't use any chemicals at all. We also have certain areas of our forest that are completely wild in order to create an amazing eco system. We even have a beehive now."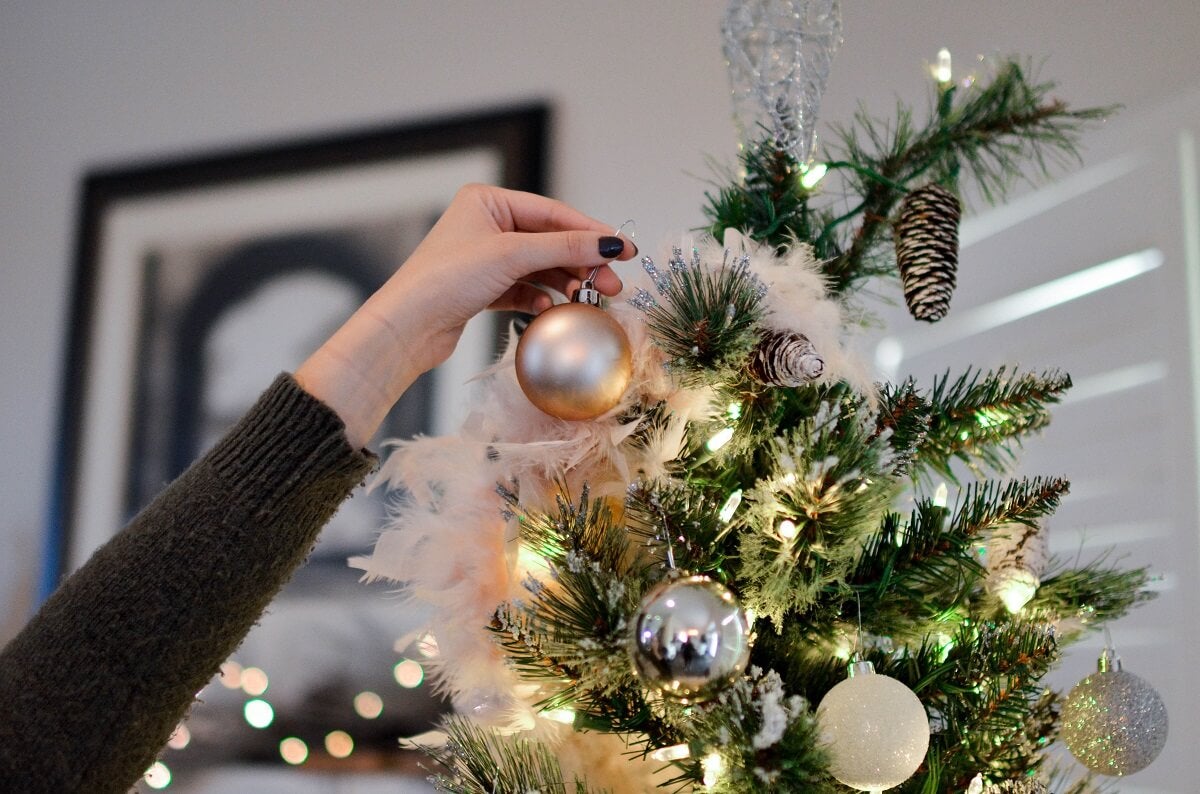 Not just for Christmas
It appears Magic of Foresters has become so much more than a festive business selling Christmas trees. From the way Julian speaks, he is clearly proud of everything he and his father have achieved. But if he had to choose one thing, what would Julian's biggest achievement be?
He ponders before answering: "Probably going totally organic. When I first took over and was speaking to the top consultants, they were saying 'give up now if you want to be fully organic'. I understood what they meant, it's tough, but I remember thinking there has to be another way, it took us three years, but we eventually succeeded in becoming fully organic!" He says.
Julian explains he loves how the business has flourished and created a whole community too. That is the most worthwhile thing for him and keeps his passion for forestry alive and kicking every day.
"I'm so proud of the community aspects of running this business. During lockdown, we partnered with a local school for children with learning disabilities, Baston House School. We arranged for the kids to do work experience with us. It was so great to hear how valuable the children found it, the teachers said they really came out of their shells."
He continued: "I think values are the things you live rather than the things you talk about. The reason I took over the business is because I feel there's nothing like sharing trees and nature with others."
Julian told us he likes seeing the same faces each year, excited families coming to pick their Christmas trees, carrying on traditions, sometimes with new additions.
"I love seeing people every year, some of whom have seen me grow from a young boy and now come with their own grandchildren. That community support is great, that's the real feeling of Christmas." He smiles.
Keeping busy all year round
So as Magic of Foresters is primarily a Christmas business, how does Julian and his team keep busy the rest of the year? The answer might surprise you.
"It's an all year-round thing really." He tells us "Because we're organic, we dig up all the old stumps by hand and then plant by hand. The soil is really tough here, so we have to use a posthole borer to create space from the roots to grow. We then prune every tree and weed, then mow around the trees. Its like a cycle. Right before Christmas we tag the trees for sale."
Julian says there are some misconceptions about the Christmas trees business, especially centred around how long it takes to actually grow one, let alone a whole forest.
"It takes 6-10 years to grow a tree, I think that's a huge misconception around this kind of business." Julian explains to Bionic.
He goes on: "But that's the magic. That's the reason I changed our whole business model, I opened up the nursery so people could see how they grew, we made it more educational so people could learn about nature."
Although there have been many highs, there have been a lot of struggles too, when he first took over the business, Julian found that a sudden change in demand put pressure on him. But he overcame this obstacle with ease.
"Our biggest struggle was the change in Christmas tree fashion, people used to like 5ft trees." He recalls "When I took over, we began to see a demand for 6-8 ft ones. I had to change the way we grew the trees."
"It was tough managing demand too. When we first started, we had to deal with having too many trees and not enough demand, now its opposite, lots of demand and pressure to grow more trees. Sometimes it can be hard to keep that growth sustainable." He tells us.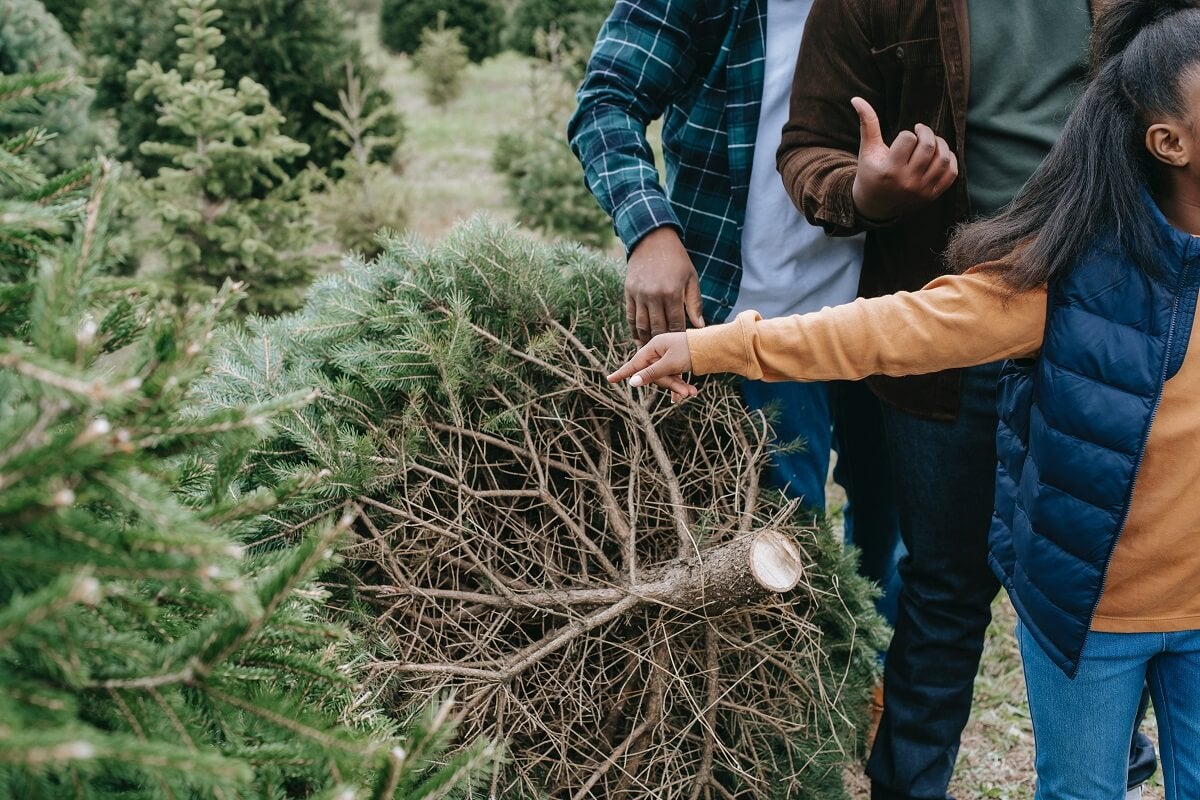 Planting for the next generation
What is the best part of running Magic of Forestry? Is it the smiling, happy faces? Is it helping the community? Is it carrying on the family business? Julian says it's a mix of all these things, but the people is what he values the most.
"I love the interaction with people, plus I personally love the outdoors, breathing fresh air, creating something sustainable, so this business is really important to me. To see trees that that were planted I was born still growing is amazing."
He added: "We're planting for the next generation, and I like to think we're making a difference as role models. There's a lot of greenwashing about today and a lot of companies are trying to look like they're being sustainable when they're not. For me it's so important to be honest about our whole environmental footprint. We're humans, we're not perfect but if we're being upfront and trying our best, that's the main thing."
Julian not only loves the connection he makes with customers though, his tight knit team are the backbone of the business. He spilled on how he keeps them motivated, through all weather conditions, rain, wind, sleet and snow.
"I was actually the Director of Well-being for the restaurant chain Leon and have written a book about this exact topic!" (called Winning not Fighting). He laughs before telling us more.
"I think motivating your staff is all about taking time to find out what they want, finding out what their preferences are." He muses before adding:
"It's almost like a psychometric, if you discover how they found love as a child, you find out how they engage with life. We use the Enneagram to help with this."
"But above all, it's about creating that community culture. We started growing organic fruit and veg as a team, we support and understand each other. We have a shared purpose, and we get through everything together, I think having that mindset changes how you feel." He grins.
So does Julian have any exciting plans up his sleeve for the future? He says yes but staying true to his values is a must when considering the next steps.
"We'd love to expand but we're limited by our land, there's only enough space for a certain number of trees. There are possibilities elsewhere which I'm looking at. If we expanded, it would be more about the community though. We'd look into working with an organic partner and other businesses in the local community."
"It's hard though, because you've always got to make it a sustainable and enjoyable growth." Julian says thoughtfully "For example, if I got a plot of land 40 miles away, it wouldn't really be sustainable to drive there and back each day and still keep that passion alive."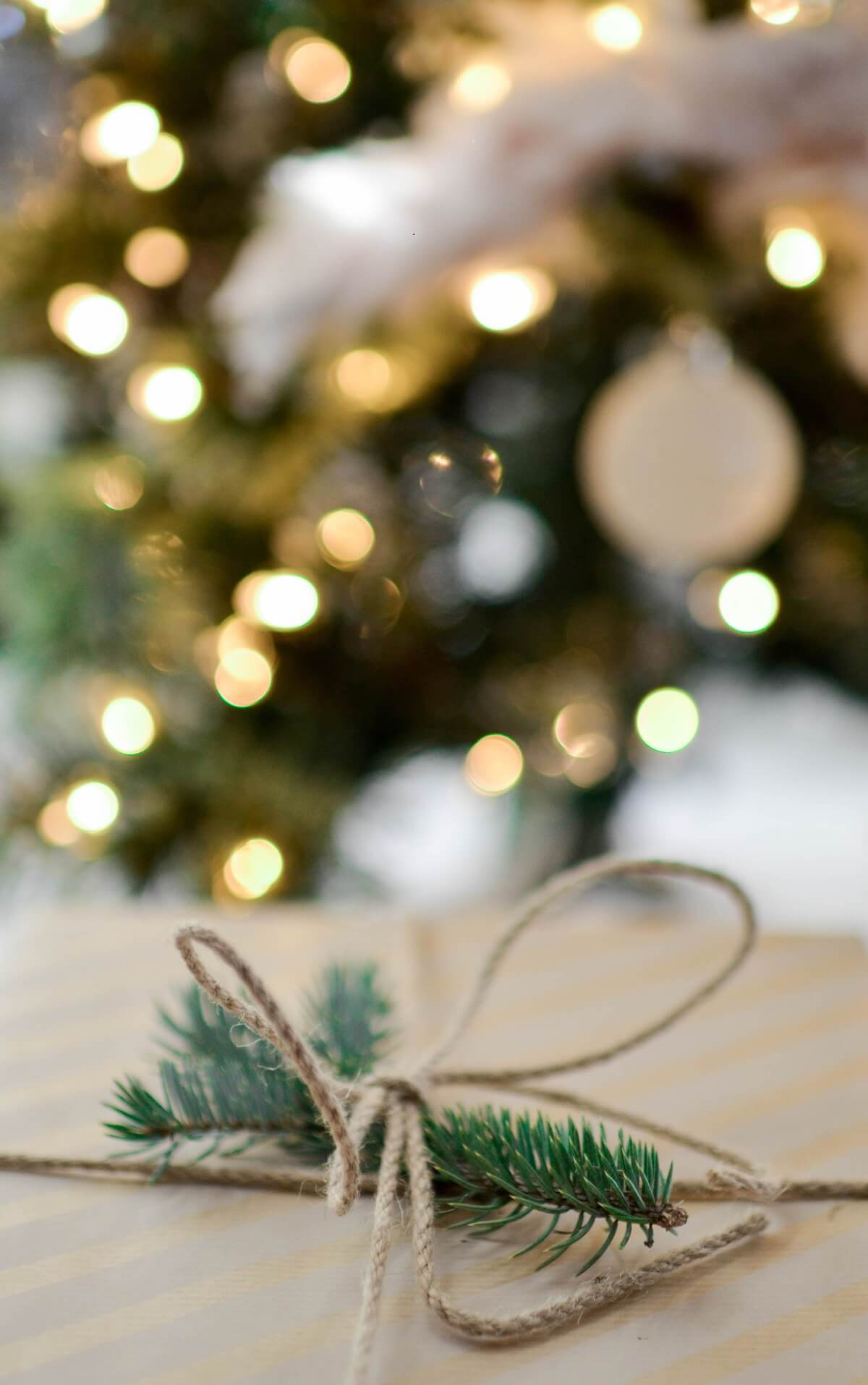 A Passion for pruning
Passion is definitely something Magic of Foresters doesn't want to scrimp on as it fuels their entire business. Bionic asked how else the team promote themselves and spread the word.
"We use social media." Says Julian "Admittedly we post less now we have more of a following. We use Google ads, Instagram and Facebook. But our biggest marketing avenue would be the community and word of mouth. People come back each year and bring the next generations of their families."
Julian had some tip tips for anyone out there on the fence about starting their own business. He says it's a worthwhile experience but be prepared to know your niche inside out.
"I would say the most important advice I could give is to look after your own personal well-being by building resilience, sleeping and eating well." Julian advises.
"But then really understand your own motivation. Who are you doing this for, and why?
I've seen so many people start a business for other someone else's reasons or motivation. Really work out your skills and passion, then find people to support you." He finishes.
It sounds like Magic of Foresters are well and truly ready for Christmas. Get yourself in the festive mood and check out their website, Facebook or Instagram page to find out more about their fully organic Christmas trees.