How Goupie struck gold
Goupie melted its way onto the scene 11 years ago and has oozed popularity ever since. Grace and the team have expanded, opening a chocolate shop and café most recently in the tranquil setting of Tunbridge Wells, they have since been enjoying the steadily growing local interest in the tasty treat.
"My parents had run a few businesses when I was younger, so I always thought it was the normal thing to do, be your own boss, run your own business. Goupie actually happened almost by accident, we'd taken some samples to a few local farm shops on a whim, and they'd decided to order some."
"We kind of had to scramble a bit then to design packaging and make it look like a product to sell, the business grew quite naturally after that."
Grace had no previous experience with running an expanding business before Goupie but loved the idea that her grandmother's personal recipe was so popular with others.
"I studied a business course after Goupie started to grow, I wanted to feel like I was contributing to the business." She said, recalling the days when they began to see increasing intrigue in the sweet.
From much-loved family recipe to award winning tasty treat
So, what is Goupie you ask? In short, it's a unique chocolate treat that's clearly a huge hit with the locals.
"Goupie is something my grandmother always used to make, it's sort of like a unique chocolate texture, like a mix between a tiffin and a brownie" Grace explains further.
What started as a home baking secret stashed away for special occasions though, quickly grew as more customers started browsing and buying.
Now, Grace tells Bionic they sell 16 different flavours of Goupie including: orange, mint, salted sticky toffee, white lavender as well as cherry and almond to name a few, they also stock three extra special festive editions.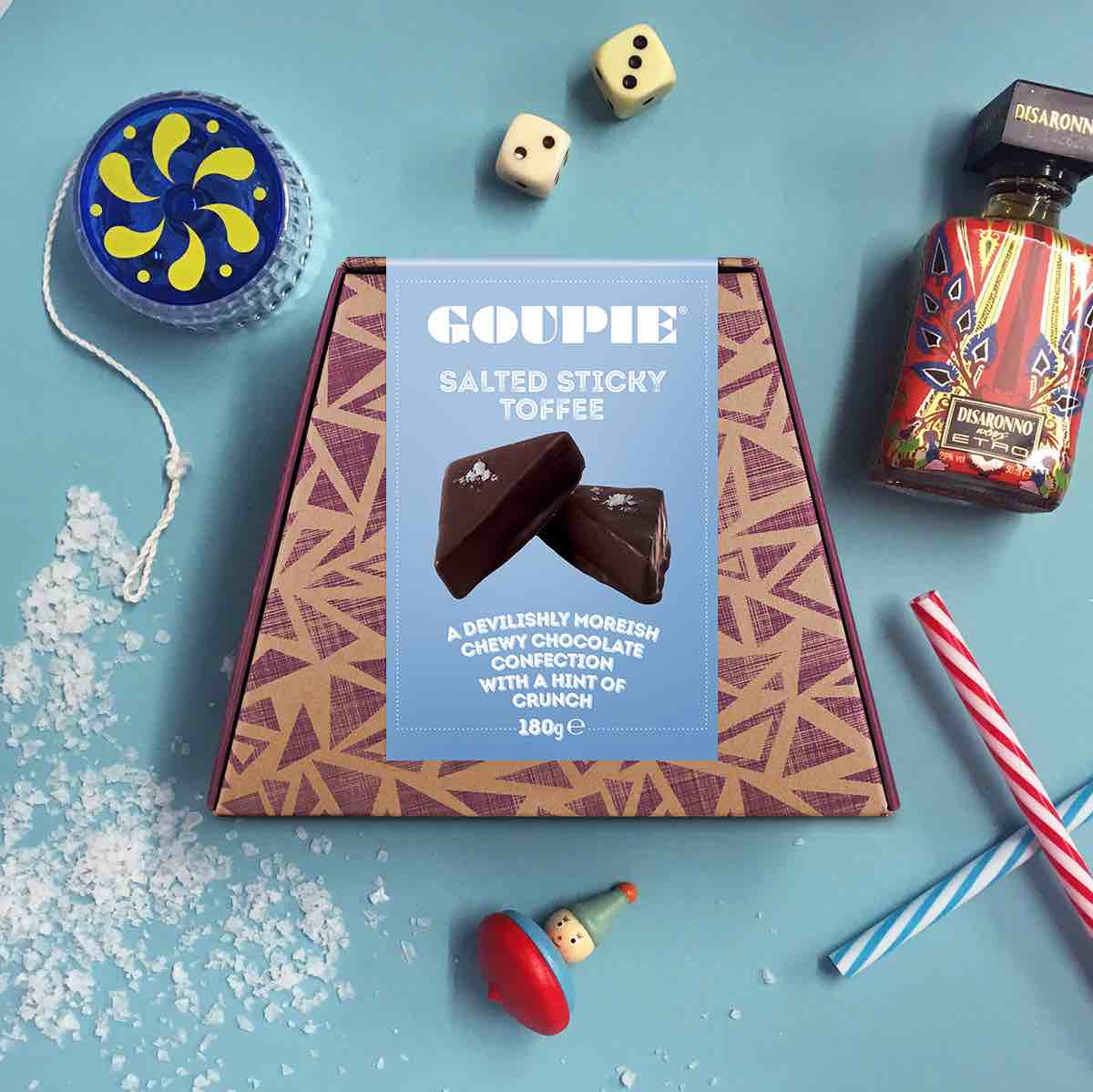 Staying savvy and sustainable as a SME
All this sounds tantalizingly tasty, but Bionic wanted to know alongside all the wins what the biggest achievement over the past 11 years has been.
"We've been shortlisted for a few awards, so that's been really great, we've won taste awards and sustainability awards too" enthuses Grace.
Being sustainable is so relevant in business today but as a small business owner, it might be quite daunting to figure out where you should even start when planning to reduce your carbon footprint. Grace gave a few tips and detailed how Goupie stays green.
"It's always been our mentality as a family" She tells Bionic, referring to reducing waste and thinking about the effects of our actions on the planet.
She added "My mum was ahead of the curve, so to speak - she was thinking about how to reduce our waste before it was being talked about everywhere."
The online shop boasts many sister products aside from Goupie and they all tick the boxes for sustainable sweet treats. Customers can order a 'Conscious Candy Pouch', ginger dips, salted discs, pumpkin seeds, marshmallows and even a specially designed 'NHS Lovers Collection' treat box to celebrate the work our front-line heroes have been doing during the pandemic. Everything on Goupie's site focuses on this sustainable way of producing products.
"For us, it's all about sourcing responsibly, all our palm oil is segregated, and we use Fairtrade chocolate." Grace adds.
"We also make sure we're using compostable packaging and reducing our waste. Overall though, we just run things how we think they should be run. We always make sure our staff are properly looked after and paid properly because that's the right thing to do."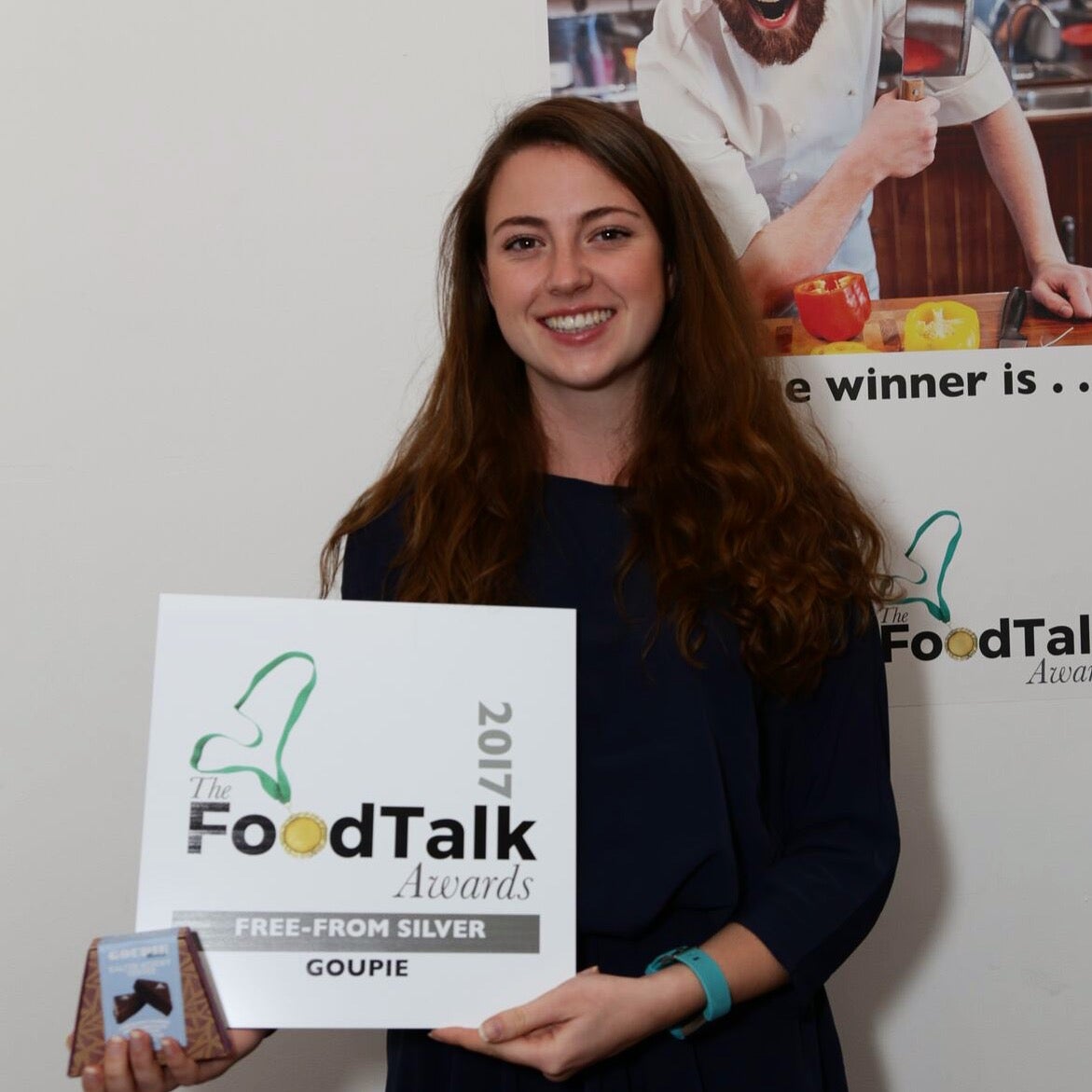 Staying social as a business in turbulent times
Speaking of managing businesses and how Goupie thinks theirs should be run, we wanted to find out how Grace coped when all the intricate planning goes out the window and you're faced with a pandemic. So, how has the past year been?
"If the last year has taught us anything, it's that you can't plan for anything. It's been a year full of change, but it's actually been overwhelmingly positive" Grace tells Bionic "The coffee shop only opened about five months before the first lockdown, we had three really good months and then January and February which are generally slower anyway, then we had to close, so that hasn't really got into full swing yet."
"But every time we've been allowed to open the cafe again, we've managed to re-find our groove. There have been so many positive customers who had been ordering online, when they'd get a delivery, they'd say it was the highlight of their week. Things like that are lovely to hear."
So, has Goupie learnt any important lessons? Have they embarked on any learning curves or picked up vital nuggets of advice over the past bumpy 12 months?
"Yes" says Grace "the lockdowns have really allowed us to focus on what we really always wanted to do but weren't brave enough to do before and that was online sales."
So, it seems, Goupie learnt to jump headfirst and embrace the change, use the uncertainty to try new things. Technology though, seems to be a massive part in a lot of SME's strategy plans, so is it important to the Goupie team?
"Our website and social media have always been important, but we've been adapting in different ways. On the tills in the café, we've been using an add on so we can use the QR codes, people can then order from their tables and we can provide table service."
"Social media is something we always try to keep on top of and this year we've tried out paid advertisements for the first time, which is a big thing for us."
So, has social media been a vital way for Goupie to connect with customers? Grace agreed but emphasized that it's all about balancing different avenues of communication.
"At the start of this business, social media was really the only way we could communicate with our customers, because we didn't have a unit to actually welcome them to." She says "Now we have the café, we feel part of the community here. I think technology is important though.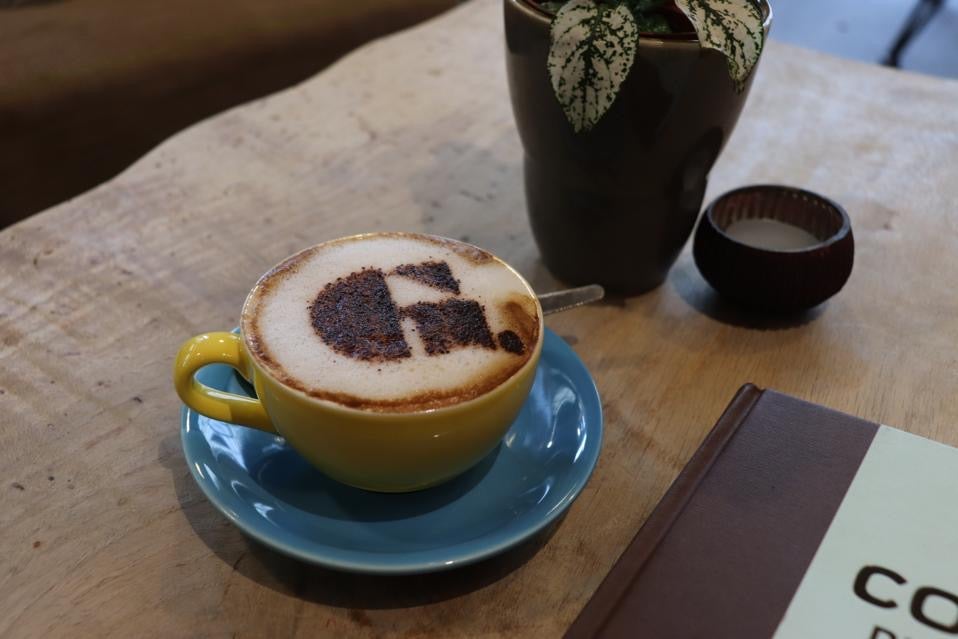 A dash of determination and a sprinkle of sunny thinking
Grace is looking ahead as the lockdown is eased and we try to get back to some form of normality, she misses the whole team working closely together on a daily basis.
"Getting our staff back together is the thing I'm most looking forward to" She enthuses "Throughout the lockdown the café has been able to stay open for takeaway, so I've been running that myself almost on a voluntary basis, the priority over the next few weeks is creating that footfall so we can be confident enough to bring the staff back and ensure that they have a job."
"Our staff are part of the family, they create the atmosphere so it will be great to welcome them back, the business will have more life in it."
Will there be any big changes next week for Goupie, when the big countdown finally reaches April 12th? Grace ponders.
"Business has been pretty normal throughout the lockdowns because of our online shop, on the 12th our outside seating area was meant to be opening but because it's a canopy, it's not classed as outdoor seating so it's will just be business as usual until May when we can have customers inside to sit down again."
Grace is keeping her chin up though "I think everyone needs a little more positivity after this year."
She adds "There are definitely low days, and it can be tough and quite lonely running a small business at times, but I can hardly complain, I make chocolate for a living. It is something that is close to our hearts and it's a very family orientated business."
Grace is indeed living out a chocoholic's dream, and if you're pining for a tremendously tasty treat, eager to indulge your sweet tooth, then why not check out all Goupie have to offer at https://goupiechocolate.com/shop.