how to set a marketing budget
How to effectively set a marketing budget that your small business can stick to
When you're running your business, there are so many moving parts that it's sometimes hard to know your next move — but planning for the future is crucial.
If you're looking to take your business to the next level, then you'll want to make sure that you've got the right marketing plan in place. But figuring out the budget is just one piece of the puzzle.
With this Bionic guide, we've put together all the information you need to make your business soar higher than the competition. From choosing the right marketing channels to calculating your budget, we've got you covered.
What is a marketing budget?
A marketing budget outlines all the money your business plans to spend on marketing-related projects over a specific period such as per year, per month, or per quarter. The budget will usually be included in what's known as a marketing plan or marketing strategy.
Determining a marketing budget can be a challenge, so that's why it's important you consider all costs associated with marketing your business.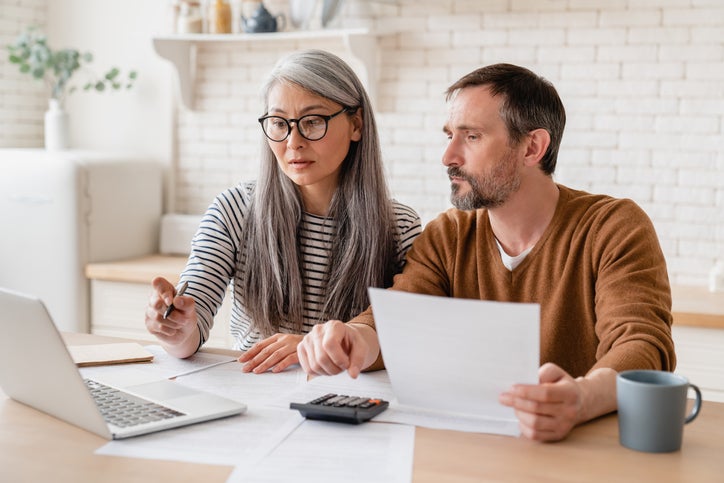 Why do I need a marketing budget for my business?
There are so many reasons why the right marketing budget can be a great investment for your business. These include:
1.Helps to keep track of your finances
When you're delving into marketing budgets, you're going to need a plan that keeps you — and your finances — in check.
These days, most budgets aid businesses in keeping track of how much they're spending on each strategy/project, if they're overspending and where they can cut back.
If you opt to skip setting a budget, you could find yourself in over your head financially a few months down the line.
2. Makes it easier to set goals
Having a well-defined budget helps you to meet expectations more easily, set attainable goals and know what the next hurdle is you need to overcome.
Goals also allow you to determine which strategies will work within your budget; without goals,
it would be difficult for your business to know what the next move should be.
3. It's an investment in your growth
When businesses think about investing in marketing methods, most just see it as an extra cost. But, that isn't the case.
You need to think of your marketing budget as an investment in your growth. The right marketing strategy will bring new customers, new business and more money to you.
Learning how to properly set a budget will help your business get the most out of it.
How much should a business spend on a marketing budget?
Depending on the size and scale of your business, it can be hard to determine how much you should spend on your marketing budget as there are a wide range of factors to consider.
However, as a general rule of thumb, most businesses can spend anywhere between 2-5% of their total sale revenue on marketing.
Given the success that marketing budgets can bring businesses, it's vital that you make sure you set this money aside to help your business reach new heights.
How to set a marketing budget for your business
When you're completing your budget, you need to make sure that it's comprehensive. Not enough information can lead you down the wrong road and mean you haven't planned ahead sufficiently.
As you build your budget, there are a few essential items you'll want to keep in mind.
1.Establish your sales funnel
When you're creating your budget breakdown, you'll want to establish your sales funnel.
Essentially, a sales funnel is the term used to describe the journey that potential customers go through to make a purchase. Typically it follows:
Awareness — This stage is where shoppers become aware they have a problem and start looking for solutions.

Example — A shopper realises they need a thick, woolly jumper to stay warm while they're working from home in the colder months.

Consideration — At this stage, shoppers begin to look at the options available to them.

Example — The shopper begins to narrow down specifics such as fabrics, sizings, colours, designs, etc.

Decision — When it leads to the decision stage, shoppers start to narrow their focus to companies that will provide the best solution to their problem.

Example — Since the shopper is buying a jumper, they're going to narrow their choices down to brands that align with their values and offer them the range of products that they're searching for.

Action — Once the shopper has decided, they'll choose the business that is best for them and become a customer.

Example — The shopper is happy with the products you sell, makes a purchase and becomes a customer.
Setting your business a clear sales funnel helps you identify where you might need to spend a little more in order to showcase your business to new, potential customers.
2. Know your buyer's persona
A buyer's persona is a fictional representation of your target customers. Depending on the products or services you sell, you may have more than one persona, but try not to have any more than five; not everyone can be your target audience after all!
When you're researching to develop your buyer's persona, it's important that you get specific data to aid you. Some of the most important methods you can use to gather your information can include:
Surveying your current customer base to identify their age, location, gender, etc.
Use Facebook insights to track the user interaction with your brand.
Use Google Analytics to determine the audience demographic that you're appealing to.
When you're developing your buyer's persona, you'll want to make sure that you include:
Age
Location
Marital status
Job title
Average income
Education level
Sources they visit for inspiration
Buying habits
3. Understand your market and competition
A fully fleshed-out buyer's persona should give you greater insights into your market and potentially your competition. If you know the age and average income of your buyers, you'll roughly be able to look at competitors and see how they target their audience and their average price point.
To research your competition you'll want to ask yourself:
Who is performing well?
What type of ads are they currently running?
How much would their typical budget be based on their revenue?
To understand your market, however, you'll want to gauge:
General demographic — Where do your customers live and is their area popular with their age range? What's their education level?
Outside influencing factors — Are there any exterior factors that could impact them and affect your sales? For example, tech trends and how you offer payments on your site could stop customers from making a purchase. If your only buying option is via credit or debit card, some customers may prefer to use PayPal or Apple and Android Pay as a safer and more trusted method.
Customers' wants and needs — A customer's buyer persona goes hand in hand with a trend analysis. If you know that your customer is female and they're between the ages of 25-34, explore the buying habits of people in this gender and age range. This way you'll be able to see what they've been buying.

4. Know your outside costs
If you want to know how to properly prepare your budget, you'll have to explore your external costs. External costs can be anything including:
Operational costs — Creating your products and shipping them to your customer.
Cost for employing staff — This includes their wages and any bonuses, sick pay or maternity/paternity leave.
Cost for running the business — No matter where you operate out of — whether it's your back bedroom, a small office or an expanding warehouse — you're going to have overhead costs. This can include your electricity, water, internet costs and much more!
Once you know how much you're spending to keep your business afloat, you'll be able to better understand the money you have to allocate to your marketing budget.
5. Choose your marketing channels
Finally, you'll need to make sure you're targeting the right channels to properly accomplish your goals.
There are so many potential avenues you can go down, but some of the most popular are:
Content marketing
When it comes to content marketing, there are a wide range of ways you can promote your brand and attract a new customer base.
One of the main ways businesses do this is with a brand blog, but you could even look at creating case studies, videos, guides, eBooks and more!
If you find that neither you nor your employees have the time to regularly update the blog as well as come up with new ideas and lay out a roadmap with time frames — and if you've got it in the budget — consider paying an external agency to handle this task. Not only will it free up your team's time to work on other projects, but it may also help you yield better results than if you just tried it solo.
Paid Search Advertising
You've probably seen all of the ads that pop up on Google at the top of the search results page, but this is a form of advertising known as pay-per-click or PPC for short.
With PPC, you can create and run ads on Google, and each time someone clicks the link you pay. With this method, you only pay for the cost-per-click (CPC) so even if you've set aside a budget of £1,000, your campaign may only generate £750 worth of clicks.
SEO
Also known as search engine optimisation, SEO aids your marketing efforts by improving your web pages in Google and other search engines. Ultimately, the goal of every business is to rank in position 1 for a wide range of keywords related to the products or services that you sell.
Essentially, the more often your website appears in the SERP, the better your chances of increasing traffic to your pages and the more potential customers will buy from your business.
Email marketing
If you run a business, email marketing is one of the fastest and easiest ways to engage with your customers — especially if you're an online retailer.
Email marketing provides a higher return on investment (ROI) as you're connecting with people who have either already purchased from your brand, or people who have signed up for your newsletter.
But, like with most ways of marketing, the cost will depend on the size of your business, your chosen goals and how much you're wanting to spend on this method.
Social media marketing
This type of marketing enables you to connect with your audience one-on-one and, if you invest in the right marketing, you can create compelling ad copy targeted at specific leads that you want to go after.
Sponsored ads appear seamlessly in customers' newsfeeds, simply as they're scrolling.
How much should you calculate for a marketing budget?
There are a few different ways that businesses approach their marketing budget, but some of the main ones include:
Revenue-based — This method involves reviewing your annual revenue sheet and setting aside a percentage. Depending on the size of your business these can vary, as bigger businesses would likely have more in the budget.
Goal-driven — With this type of marketing, the management and marketing teams will sit down and first determine the goals they want to achieve and then set a budget to achieve this. For example, you may want to increase traffic to the site by X% as well as increase your page 1 ranking by targeting more keywords.
Top-down — The top-down model means that there isn't a set spend that you have in mind. Instead, you determine a spend figure and ask the team to stay within those parameters.
Competition-matched — Based on previous research you conduct, you can set your marketing budget similar to those of your competitors.
Remember, what works for one business may not work for another! It may take a few tries to find the right one that works for you.
What are some common budgeting mistakes?
Without the correct budget, investing too much in one marketing project is an easy mistake to make. Any missteps in the process could lead your business to failure, so make sure that you avoid these typical mistakes:
Neglect current customers
While you might have set your sights on new customers, it's important to remember the customers who are already supporting you.
Sometimes, casting your net on new customers can make current ones feel neglected. For example, if you're continuously offering deals to new customers to encourage them to sign up for your service or make a purchase, but you've not offered a discount code to current customers. This can cause them to start looking elsewhere.
Focus on retaining the customers you have now for a larger and more consistent profit boost.
Using a previous budget
It's a well-known fact that the markets change so frequently, so why would you use a budget that was set up for the previous year or quarter?
As consumer priorities shift, you need to make sure that you're keeping up with this so you can properly align your budget to reflect this.
Seasonality and peak periods
When it comes to shopping habits, it's worth looking into the future. Seasonal events such as Black Friday and Christmas can encourage shoppers to buy more with discounts available online and in store, so it's worth considering whether you want to up or pull back on budgets during this period.
But remember, peak periods may be different for each type of business! A woolly jumper company might have more custom in winter, whereas a swimwear brand might class their peak as spring and summer.
Putting less money toward effective methods
Sometimes, businesses often keep their money in one method because it's driven results in the past. But, this is something you certainly shouldn't do.
Whether it's a new marketing channel or a more effective process, don't be afraid to try different methods and see if these work for your business. Some methods may suit your target audience better than others and it's worth experimenting to find out what works best — or not at all.
Get your marketing budget set with Bionic
At the end of the day, we all want to see our businesses flourish, and while a marketing budget can sometimes be hard to tackle, it's there to help your business succeed. From common budget mistakes to how to properly set your budget, our guide can help.
Get in touch today with the Bionic team to discuss your needs or get more information on business finance.