How a graphic designer followed her dreams
Meet Martha Omasoro, a talented digital graphic and web designer who's determined to show that sometimes jumping in at the deep end is the best thing you can do in life.
Martha-who had no previous experience in graphics before she headed down the daunting road of freelancing-has been reaping the benefits of her hard work recently, securing a number of top clients.
Bionic wanted to know what makes her tick and uncover some gems of advice for others itching to pursue their dream careers.

Building a business from the bottom
If you were to quiz Martha, who's based in the lively London digital media scene, on her hectic day to day schedule, she's quite humble about the work she produces.
It's clear she really knows her stuff but despite nabbing some great collaborations and working on really exciting projects with well-known brands, it hasn't been an easy ride. Martha, who taught herself the vital tools of the trade, has had to persevere.
"I've been freelancing since 2017 and it started off as a side hustle" she tells Bionic when we ask about what inspired her to set up alone.
"Graphic design was a part of my first job, and my colleagues would encourage me and say, 'you should really start doing this for real' it was important for me to learn and expand my skills."
So how has the fiendishly fickle world of freelancing been treating her lately? Martha answers after some thought.
"It's been 50/50, in some ways it's been easy meaning that so many companies need websites building and a brand made for them, but it's also been hard because a lot of these clients weren't the sort of clients I really wanted to work for. The projects weren't my dream projects."
So, what is Martha's dream project and how does she go about securing them?
"Ideally e-commerce and brand work, I actually landed my first dream client recently so that's been really exciting, I've been working with them to build up their brand and make their site customer friendly." she enthuses.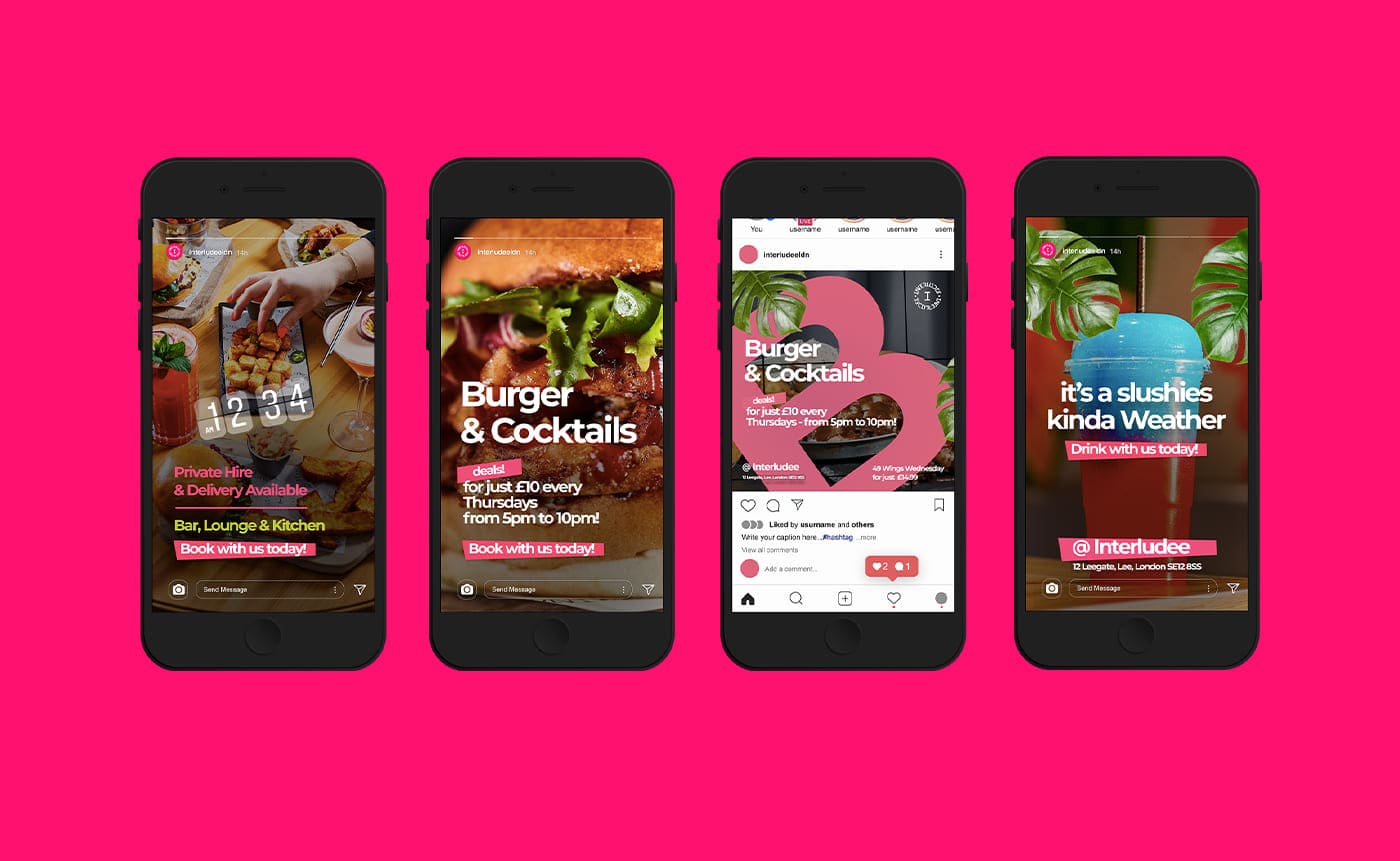 From strength to strength
Martha has enjoyed a whole lot of success over the last year especially and her portfolio spins an impressive story. She's enjoyed working on a project for M&C Saatchi and O2, she's lent her skills to Nip & Fab, she's also squirrelled away on ideas for 'MTV's Millon Dollar Baby's brand 'Baby on Trend', Dirrty Store, The Sweet Dealers and projects with a couple athletes and musicians to name a few.
Her experience is now vibrantly varied, and her recommendations are glowing.
But before all the highlights, she faced a few hurdles which she successfully overcame like a pro.
"I suffered a lot with imposter syndrome at the start, I felt like because I was self-taught and didn't have a certificate or a degree that I wasn't a valid designer. But I've learnt a lot and my confidence has improved over the last few years, I've gotten a lot of great feedback and featured in a few publications so that's been exciting".
When asked about what her proudest achievement has been, Martha ponders and thinks back on when she first started BYTMXG and was using Instagram and social media to find clients.
"I'm most proud that I've kept going, it's not been the easiest thing to start something up from the ground and keep at it. The journey has definitely been my proudest achievement. I was also recently picked as a finalist in a design competition I entered so that was really positive."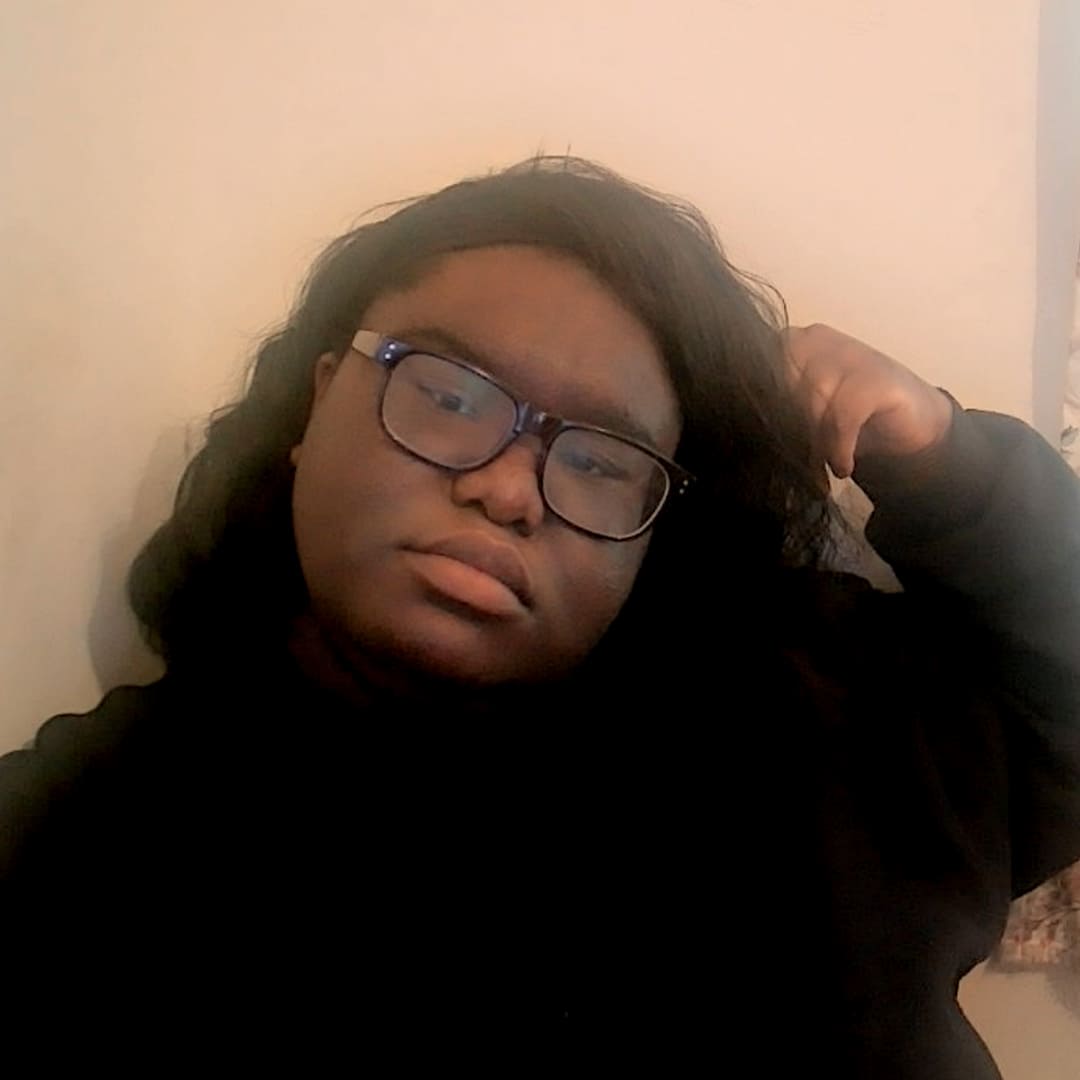 The tides of technology
Martha goes on to tell us that technology really helped her get off the ground, spread her wings and flex her creative muscles. Although Covid should have halted her progress, she says that she's just had to come up with new ways to adapt.
"Over the last year I've updated the services I provide, a lot of the projects I've been working on have been a lot more social and web-focused due to the pandemic too, it's about prioritising things like websites rather than business cards and focusing a lot more on improving a business' social presence to help them with customers".
She also loves how there are so many sites, apps, and ways to aid you as a small business nowadays. When asked about her top few, she told Bionic she thrives using a wide range.
"I use sites like QuickBooks for accounting and Trello for project management, I use a lot of different sites to keep track of invoices and things like that and I find them really useful."
But it's not just technology that's really made the daunting world of freelance design a little easier to navigate, Martha is a strong believer that social media is invaluable to small businesses like hers. It allows her to really put herself out there and showcase her talents to potential clients all over the world. The sky is the limit.
She says: "Social media has definitely been extremely beneficial for me, at the start of my business back in 2017, I found a lot of clients through word of mouth but also advertising on Instagram and getting myself out there."
She adds: "Social media has been great as it has allowed me to access clients that I would not have been able to work with otherwise, I've been working with businesses in Australia, France, America and so much more. When I worked with the Australian client, she would be taking her kids to school whilst I was just finishing up for the working day, so we had to be quite flexible!"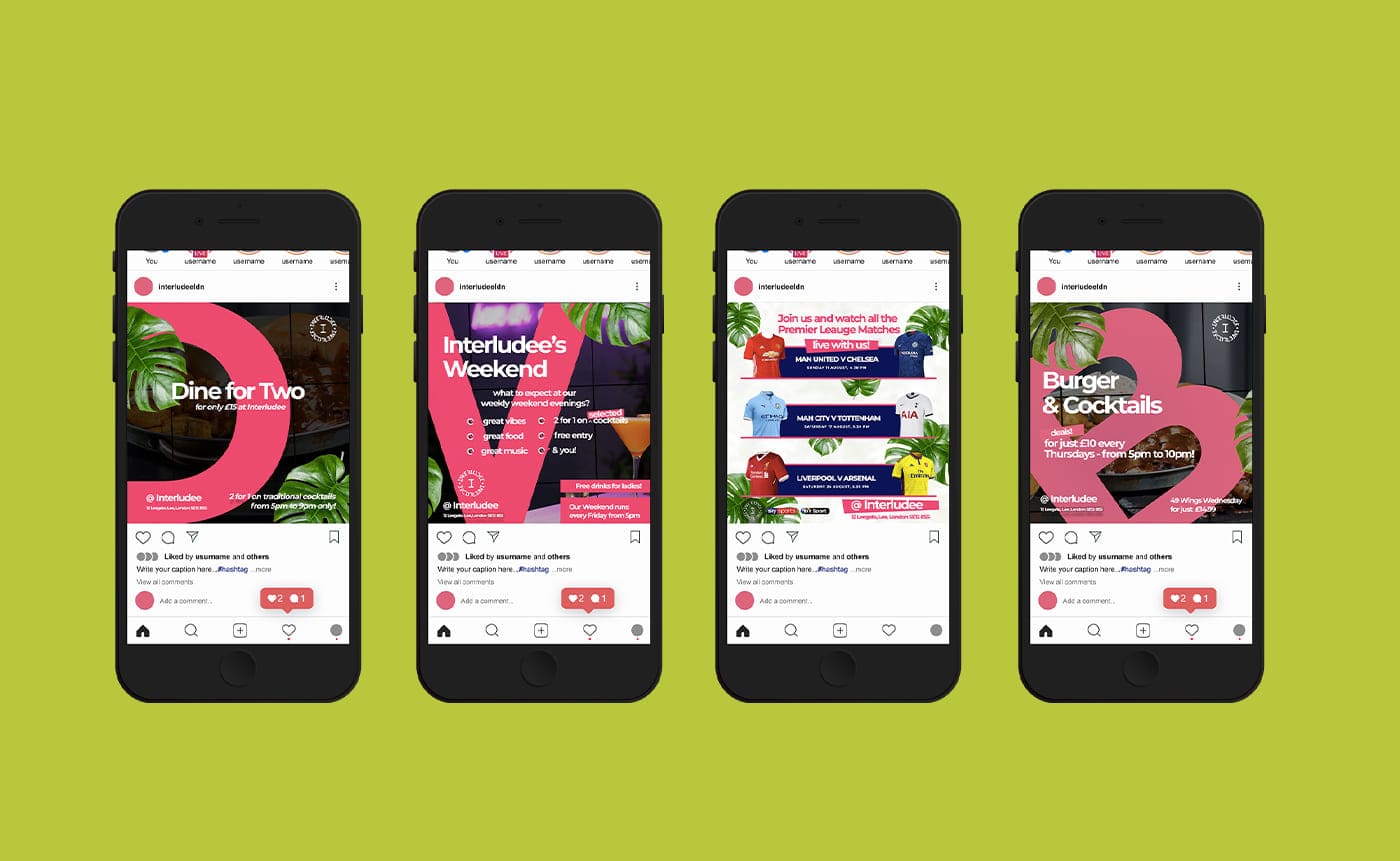 Martha's magic advice for other SMEs
Here's the big question though, was jumping in at the deep end worth it and would she do it all again if she could? Martha agrees enthusiastically.
"I'm happy I've figured out what I want to do now as a career but with freelancing, I don't think people understand how much work it is. Also, you forget you actually do way more work other than the actual hours it takes for you to complete a project.
"When I first started, I would forget to bill the client for the constant communication on the project on the phone or all the admin/project management work I would also do, so it all adds up, then you have to do your own accounting and stuff so you're essentially doing several jobs all at once."
Bionic asked what the most challenging thing has been about getting to grips with freelancing and wanted to know how she coped.
"Definitely managing my personal time with work and freelancing, I got burnt out so quickly so adapting and learning how to manage myself better was important." Martha answered, thinking back on her first year of designing.
She had a parting gem of advice for other small businesses or anyone wishing to pursue their own dreams.
"Don't give up and don't be afraid to take risks, if it's really what you want to do then you have to persevere."
She added, "I'd also say really do your research, delve into articles on platforms like Medium from other business owners or freelances firsthand experiences as you'll find some amazing gems on how they handle their business or what you can avoid so you don't have too many surprises along the way."
So, here's to Martha designing her own future and sketching out even more success, we hope she'll be securing even more high-profile clients in the weeks and months to come! You can see Martha's work and explore her portfolio on her site BYTMXG.