An extra helping of success for Choc on Choc this Easter
To celebrate Easter, Bionic sat down with Flo Broughton of handmade chocolate company Choc on Choc and got the lowdown on all things sweet. She told us how she created the business with her dad, Kerr Dunlop, and gave us an insight into how they've been thriving since.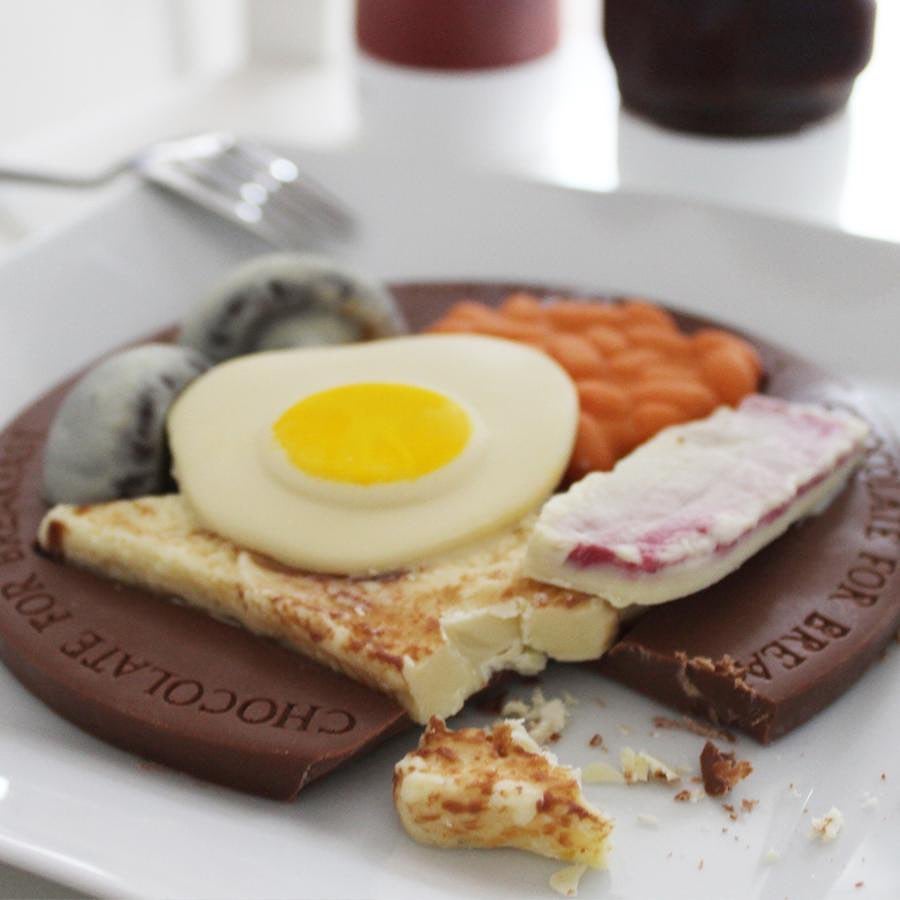 Sugary swirls of success
"My dad and I started this business in 2003, just after I left university" remembers Flo when Bionic asked what inspired Choc on Choc "We're both very creative and hands-on, so we designed some moulds one day and then started to make the chocolates ourselves."
Flo said they didn't really expect anything to come from their hobby. They were just channelling their creativity and enjoying making sweet treats.
"We didn't have a plan, but we just took our moulds to a few different shows and the feedback was great," she tells us. "Within six months we had listings in Harrods and John Lewis! What we were producing was so different from other chocolatiers"
Now Choc on Choc is a forward-thinking small business that prides itself on creating out of this world treats for customers. Their products are unique and really do have the wow factor.
A scroll through their mouthwatering website boasts something for everyone - there's even a realistic-looking full English breakfast made completely of chocolate. There are chocolate gonks, cameras, records, knitting kits and even a white chocolate toilet roll! The attention to detail is outstanding and these products achieve Flo and Kerr aimed for - they stand out from the crowd.
The Choc on Choc website even has a section where you can helpfully filter treats based on themes; there's fashion, animals, garden, gym, film and even music inspired offerings. Basically, if you love chocolate, flicking through what they have online is a dream come true.
But what is Flo's favourite product and how will she be spending the Easter weekend?
"We love our chocolate cheeseboard" Flo enthuses. "It's the one product people aren't sure is chocolate or cheese. The Brie is so unbelievably real! We're looking forward to Easter, as a family we all love chocolate, apart from my son Charlie, but he gets sweets instead" she laughs.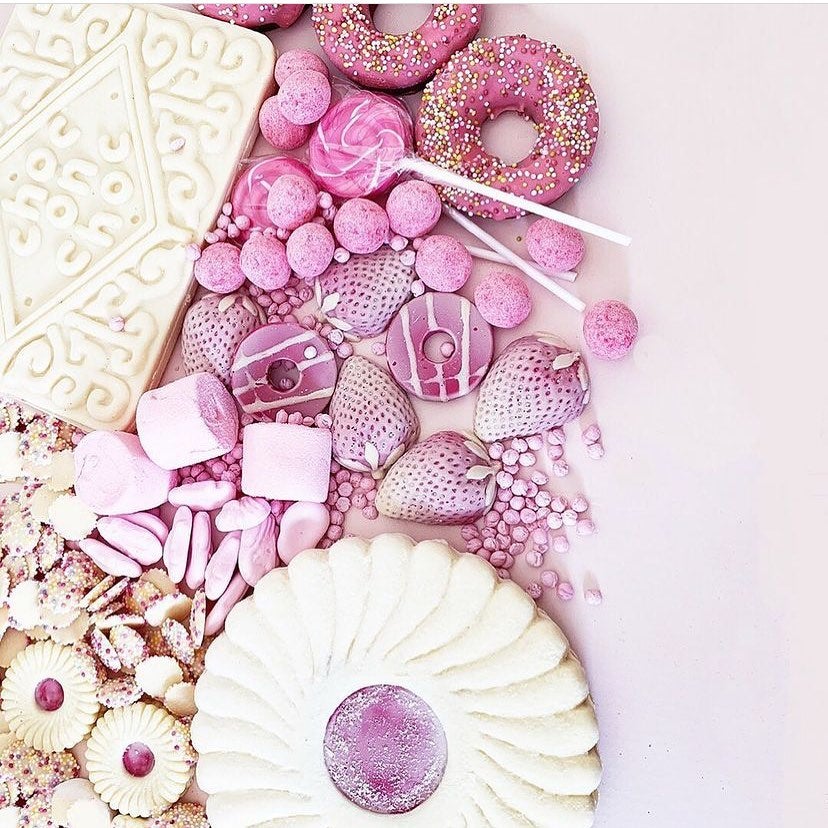 Handcrafting the future
With Easter fast approaching, you might notice a rise in the sales of handmade chocolate. Shoppers want something extra special for their loved ones.
Gone are the days when you'd head to your local supermarket, and they'd only have big-name chocolate bars on offer. Whipping up bespoke treats has become so popular in recent years, that it's a sought-after skill. We love to unwrap beautiful creations almost too good to eat. We love to admire them before we revel in the flavours.
"People understand more about where chocolate comes from now," says Flo when Bionic asked why there's been an influx in customers wanting hand-crafted chocolates. "Something bespoke and original is more 'wow' these days."
Flo said she's proud of everything she and her dad Kerr have achieved. But keeping the business running through difficult times has been their biggest achievement.
"Still trading after 19 years and loving it is our biggest achievement, making money is great but making chocolate is way more fun!" She tells us.
There are challenges Choc on Choc has to face, just like every small business trying to keep afloat in turbulent times. Local SMEs are still recovering from the pandemic after all. Flo said keeping her mindset on being bigger and better than last year keeps Choc on Choc on the right path.
"The challenge each financial year when the order book goes back to zero is a real buzz. We show our products to new customers and start getting orders again. But we always aim to beat last year. I'm rather competitive as you can tell!" she jokes.
Bionic asked Flo what the biggest obstacle is for her as a business owner and how she combats it.
"Cash flow can be a problem" she replies. "Especially in the earlier days when we had to build stock. Also, the fact that I can't switch off, I'm always in business mode. I just want to work and do things. I'd like to invent a button I can press at the end of each day to switch off!" She laughs.
But even though there are tough days, like in any business, Flo loves running Choc on Choc and couldn't imagine her life any other way.
"I love how every day is different," she tells us. "The customer requests and briefs are so exciting. We never know what we will be making next"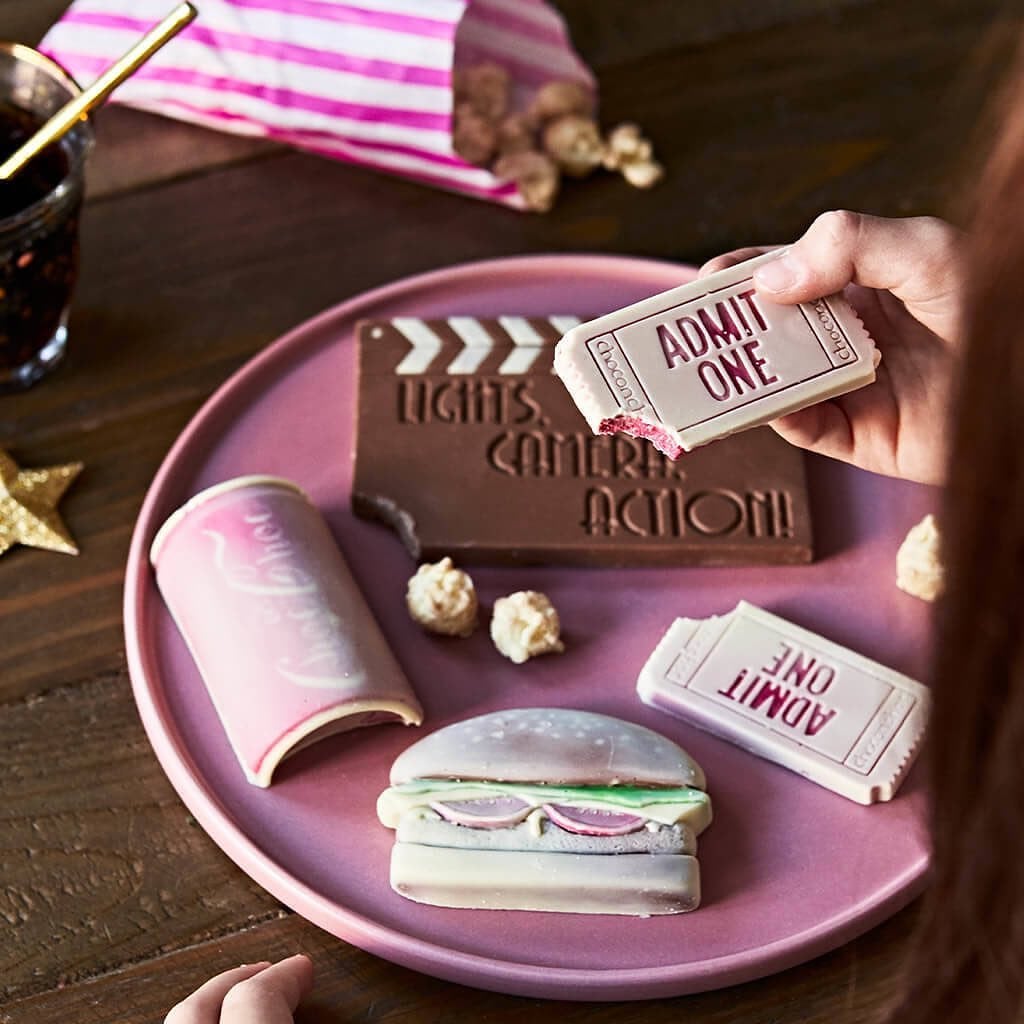 Motivational munchies
And how does Flo keep her ever-expanding team motivated? She says sweet treats never go amiss - they are a chocolate company after all!
"Lots of cake keeps us going!" she says. "Plus, I work with the team directly, so it's all hands on deck. I think that helps with motivation"
Flo says she's excited about the future and can't wait to try out new ideas and get involved with more ambitious projects.
"I'm excited to see what other ideas I can come up with, and where the chocolates go," says Flo "I love it when customers send photos of our chocolates from the other side of the world, that's a real pinch-me moment, so we want to do even more international sales."
Flo cited her creativity as the main factor in helping her conjure up ideas different from the norm. But she finds her inspiration in different brands, not just other chocolate makers.
"Emma Bridgewater is a great one" exclaims Flo when we asked what her favourite brand is at the moment. "The brand itself is solid, it knows what it can do and sticks to it. Too often you see brands deviate from their core to just join a trend."
She continued "At Choc on Choc, we try to stick to what we know we can do. For example, we know we can't make hollow chocolate, it's just not our thing. So, we leave that to the experts and concentrate on what we can do well!"
And what is Flo's parting advice to shoppers wanting to support their local SMEs this spring? She said really thinking about where you shop can make all the difference to the livelihoods of business owners.
"It's so important to shop locally these days," she tells Bionic. "Smaller shops and businesses are often supporting families, it's not just a big, faceless company. Every sale counts in a local shop, that's why it's so important to show support"
You can check out Choc on Choc's delicious offerings in time for Easter on their website. Here's a chocolatey toast to many more sweet years of success for this SME.