Customer Stories | Labels4Kids
If we've learnt anything over the past year, it's to take the positives where we can and celebrate the (albeit tiny) glitters of good in pandemic life. 
Lockdown is still looming large, and everyone has taken some kind of hit over the past year -personally and professionally. But the vaccine rollout is offering a glimmer of hope that we may soon be reunited with our family and friends.
Someone who knows all about keeping positive in the face of adversity is Ann-Maree Morrison, founder and head of Labels4Kids. We caught up with her to get her thoughts on the last 12 months and hopes for the year ahead. 
What is Labels4Kids? 
Labels4Kids was set up in 2004 and does exactly what it says on the tin - makes handy stickers for children's lunchboxes, pencil cases, shoes, and basically anything else you can stick a label on.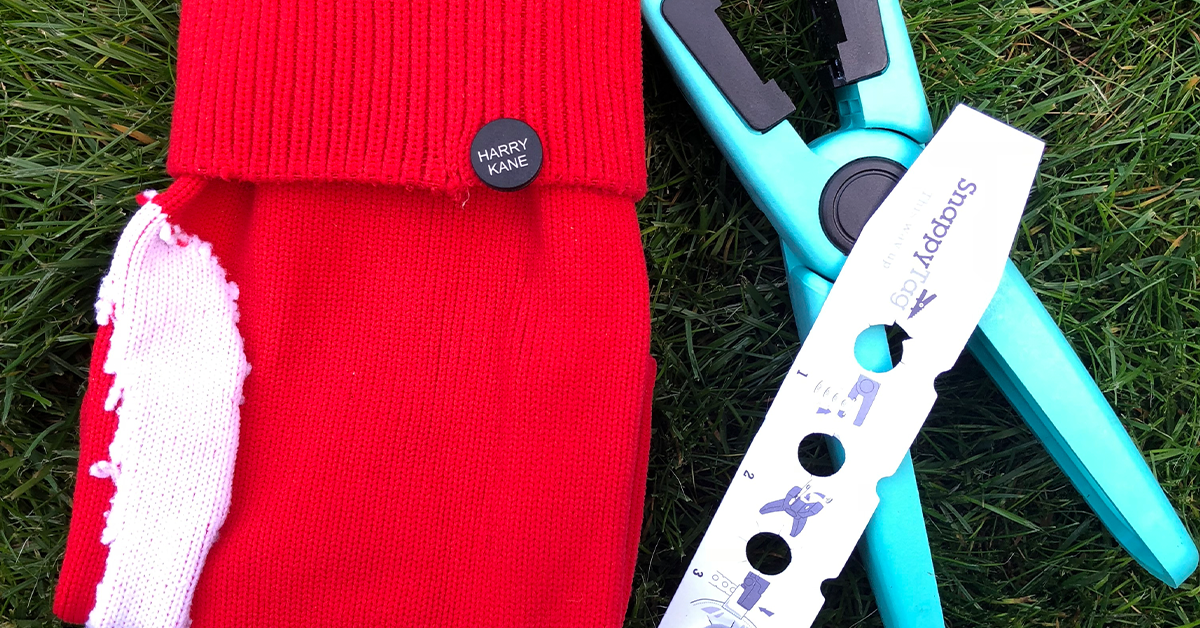 Although they started out making labels solely for families with young kids, the business has now expanded to include more ideas and more products to suit an even wider range of needs. During the pandemic, they've even adapted to personalising hand sanitizer bottles. 
 Labels4Kids is an online business, but they do have a Stirling-based premises for printing, packaging and preparing orders. This picturesque and historic Scottish town sits between Glasgow and Edinburgh, and nestled amongst its art galleries, charming castle, coffee spots and unique shops was a gap in the market - label making.  
Taking the world by storm, one sticker at a time 
Ann-Maree, a mother of three herself, came up with the idea to start a label making business back in 2002 after a car accident forced her to take time out of work.  
When picking her children up from school, she would frequently see their classmates emerging with one shoe on, the other never to be found again, lost in the sea of identical and similarly sized shoes that took permanent residence in the lost property box.  
Pieces of clothing would go missing after PE, lunchboxes would get misplaced, and the teachers would be at their wits end - all the kids had the same things, and it was impossible to keep track of who was missing what.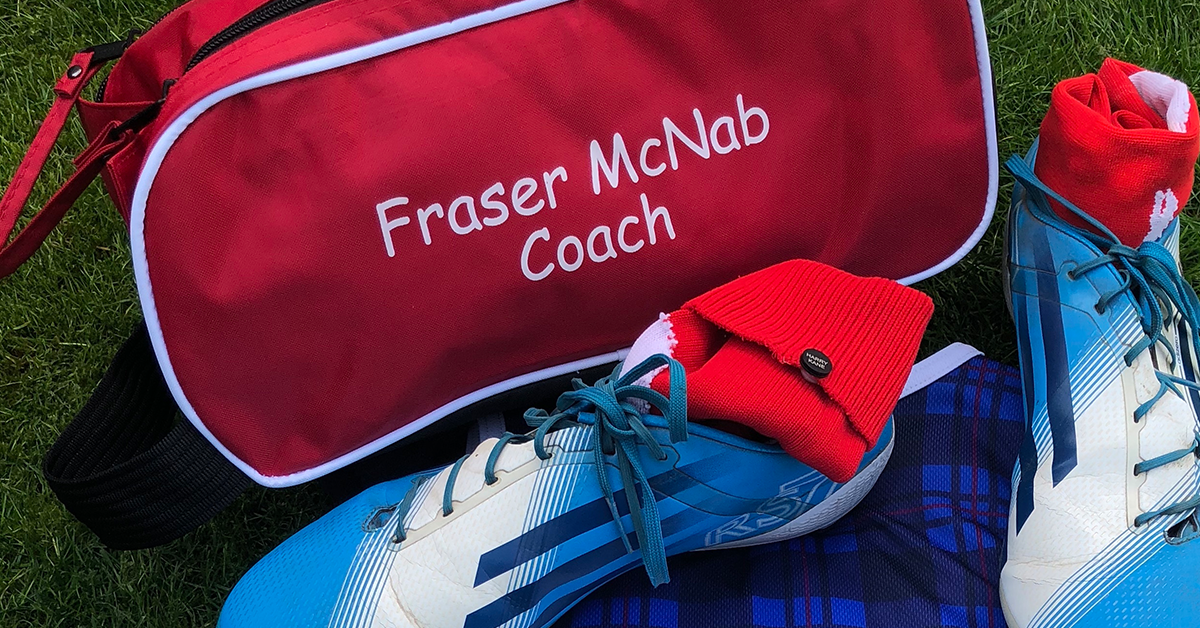 Ann-Maree found that simply writing her children's names on clothes and lunchboxes just didn't work as the pen would rub off easily, so she started to ponder how she could solve this problem and to also balance her boredom levels at home. 
Ann-Maree was surprised in the level of interest people showed her venture, she said: "Initially I wasn't aiming to make a lot of money, I just saw a gap in the market, there were very few label businesses in Europe or the UK for small pack sizes and they were all traditional woven labels". 
So, she embarked on her research, developed a plan and in 2004 she proudly launched the business completely on her own, occasionally recruiting in her happy to help husband to aid with the packaging side.  
Labels4Kids was born and has been growing ever since. 
Pushing through in pandemic life 
When the pandemic hit last year though, Labels4Kids felt the impact alongside millions of other SMEs due to being affected by their main market, schools, closing. However, they were able to keep going due to most of their business being carried out online. 
"It's been really tough over the last year," says Ann-Maree "We're very lucky because we're an online business, we had an initial dip back when the first lockdown was announced in March, but we have recovered better than I expected and I know of other online businesses who have done really well because their products were for home decoration for example. It just depends on what people are spending during lockdown. Amazon has been the biggest winner which for SMEs is very frustrating!"
She went on to say: "It's difficult, we miss the face to face contact with our staff, we all get on really well, at least one staff member has to be in the office to package up the orders, but we miss all being together". 
When asked about how she had adapted to the new working world of Zoom meetings and virtual check-ins, Ann-Maree said: "I try to be quite flexible, we do have a staff member with younger children, so she's been having to home school, it's about taking that into account. If I say to her you don't have to log into the meeting, and we can catch up later in the day then that's fine.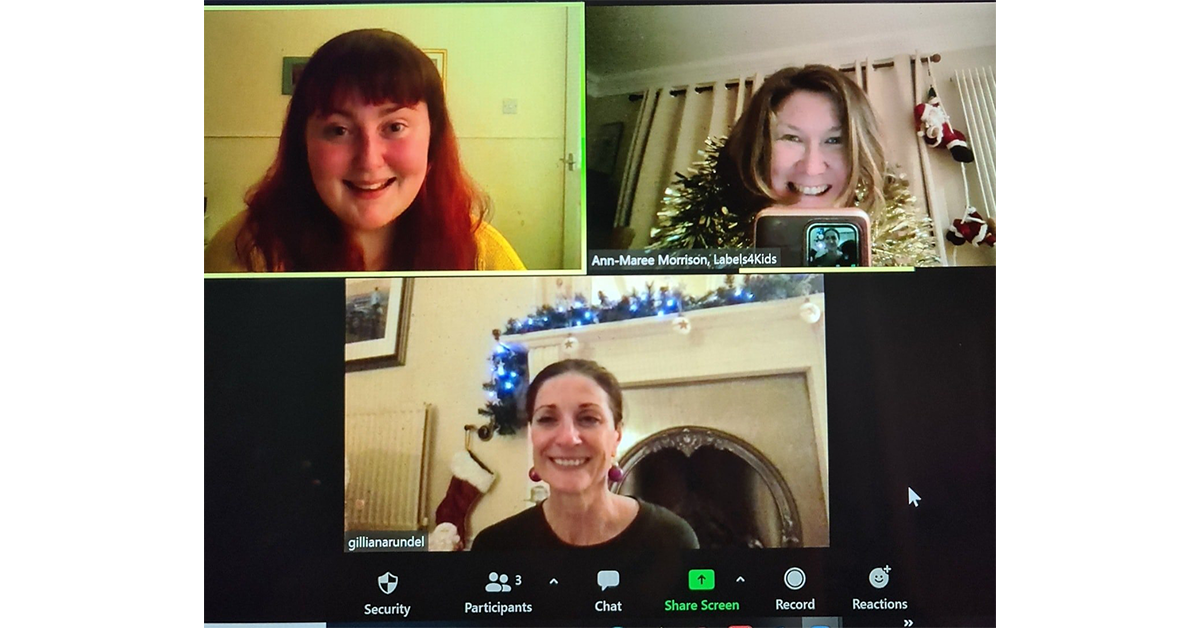 "We all have other priorities at present and there needs to be more of a work-life balance. That is one good trend that has come out of the pandemic, allowing working from home and more of a balance with family."
She added: "At the beginning, we were having daily or weekly Zoom calls, but the team already knew what they were doing, so we don't tend to need them anymore, we check in regularly, but every business is different and we have small staff numbers so it works". 
She stressed that treating your staff with kindness throughout tough times is important too, saying: "It's about taking into account each other's feelings, calling a staff member for a chat instead of just messaging, making time for an out of hours cocktail Zoom meeting, taking care of each other and keeping everyone's spirits up, it's not easy, it's been a sobering time and we all know people who have been unwell or shielding. There's been no face to face Christmas party so we had one online and sent everyone a "Home Party Christmas Box"! "
Challenging change  
If Ann-Maree had to sum up the past year in one word, she'd pick 'stressful' or 'challenging', adding: "Business is changing by the day, not only do I have Google updates and e-commerce changes to deal with, they change every day in normal circumstances anyway, but now I have government guidelines to deal with too and my staff's mental wellbeing as well as strict health and safety rules and nightmare Brexit postage and customs problems to deal with to Europe."
"I feel for those on the high street," she said, "All those restaurants, hotels and shops that had to close, and still have expensive property costs to deal with and no income coming in for many". 
But Ann-Maree had a lot of positivity to volunteer, especially when it came to her top tips for other SMEs just starting out, the most vital nugget being to do your research. 
"See what is available out there. If there are a few people selling products like your idea then that's good, as it shows that there is a demand for that product, if too many different companies are selling it though, then you need to assess if you can compete". 
Ann-Maree, who works as an e-commerce and digital marketing consultant as well as running Labels4Kids, stressed that you have to pay close attention to your audience and keep an eye on different platforms that may be better to use to promote your product. 
And what about starting a new venture in a pandemic? Ann-Maree thinks you should take a chance on an idea you think is strong enough. 
"Now is definitely the time to do it, if you've been made redundant and you've had an idea for a while, go for it, it might just take off as Labels4Kids did, and there isn't much else for us all to do right now" she laughs. 
But running a successful business is all about adapting and Ann-Maree has been using the lockdown to put back into her business and grow it successfully. 
"I feel like we went into overdrive this past year" she explains "We're driving the business forward, we made the most of the initial drop at the beginning and we had time to think about Labels4Kids in the future, we have new ideas, we're launching new products and a new website. It's been difficult, even due to Brexit, it's been harder to get products to Europe, but my mantra is if you can survive the downtimes you can survive anything". 
How did Bionic lend a hand? 
Ann-Maree said Bionic contacted her to see if we could help her find a better quote for her business premises insurance. She'd used comparison sites before but was struggling to find a decent insurance quote for her premises.  
Ann-Maree didn't want to pay over the odds for her business insurance, but she was feeling swamped by the deluge of calls she was getting each day from different companies offering her alternative deals. With so much conflicting information, she just didn't know which she could trust.  
The fact that the Labels4Kids HQ isn't a  standard workspace made things even more difficult. 
Ann-Maree explains: "It's an 1800s building, and there's a domestic flat above. I'd speak to various companies to try to get a commercial building insurance quote and they wouldn't be able to help me after I mentioned the domestic flat. They'd have insurance available for stand-alone premises, like a shed or an actual office, but it got very complicated". 
Bionic were able to beat her current business premises insurance quote and compare the market to make sure she got the perfect deal. 
"It's so much easier now," says Ann-Maree "I still get a lot of calls from different providers but now I can 'no thanks, I'm happy with my current plan', I can be sure that I've got the best deal as Bionic has checked the whole market for me. It makes life so much easier, and I can easily go online to their website and check myself as well". 
Looking forward to a positive post-pandemic life 
Now that Ann-Maree has bagged her perfect premises deal, what is she looking forward to in the future?  
She laughs: "I'm just looking forward to getting our staff back together, we've all had lockdown birthdays, we haven't been able to enjoy our Christmas get-together".
"I'm looking forward to our new products and website launch, that's really exciting. But, above all, I'm just looking forward to hugging and spending time with friends." 
She added: "I've been shielding since the beginning of the first lockdown, so I haven't been able to enjoy seeing friends even when the rules have been relaxed, I haven't even been to the grocery shop for about a year." 
Have there been any unexpected positives over the last 12 months? Ann-Maree answers that she thinks so: "The inspiration and good in people, I was so sad to hear that Captain Tom Moore had passed. He was so inspirational, and I think his life should be celebrated as he deserved. There are so many heroes out there though, all the carers, the police, teachers and students not being able to get into a normal academic year and those who have worked so hard, including SME business owners trying to keep it all together for the sake of their staff, I think that everyone should pat themselves on the back". 
Becoming a Bionic Business  
Being a Bionic business is about more than simply getting a great deal on business energy, business connectivity or business insurance. It's about working more intelligently using technology to empower your people-saving you time, and money while increasing productivity.  
Thousands of businesses like yours are already working smarter, and we've made it our mission to help others be Bionic. 
So long as you're a Bionic business, we'll stay in touch to ensure you get the best deals, and share the latest tech innovations to keep your business ahead of the rest along with expert advice and stories from customers.  
To find out more, enter your postcode and business name at Bionic.co.uk.